Windows 2008 Hosting
Windows 2008 Server which has built-in Web & virtualization technologies, increases the reliability & flexibility of our server infrastructure. Windows 2008 Server comes with New virtualization tools, Web resources & security enhancements which helps our customers save time, costs & provide a platform for a dynamic & optimized datacenter.
This allows our customers to have a higher level of control over their servers & optimize web, configuration, & management tasks, our customers will have access to Powerful new tools like IIS7, Windows Server Manager, & Windows PowerShell which integrated in Windows 2008 Server. It also comes with advanced security & reliability enhancements such as Network Access Protection & the Read-Only Domain Controller. These enhancements will harden the operating system & protect our customers server environment to ensure a solid foundation on which to build a business.
Windows 2008 Server and IIS 7 Hosting Compatibility Features
Clients also able choose to host their website on Windows 2003 Hosting with IIS 6 Hosting NOW!
Why hosting Windows 2008 Server with Us?
Our hosting plan support automated Windows 2008 Server installation.
Every website is hosted using Isolated Application Pool in order to meet maximum security standard and reliability
24/7/365 Technical and Email support from our Windows 2008 Server Experts
Managed Backup / Recovery of customer data - Our company backs up all data daily and is available for recovery at anytime at your request
Fast and secure MYSQL and Web servers give you maximum reliability and performance
Fast and dedicated customer service second to none in the reseller hosting industry
We have wide-range experiences with Windows 2008 server, CS deployments and troubleshooting
SeekDotNet.com windows hosting is compatible with the Windows 2008 server management and collaboration application
Windows 2008 Hosting Features
Virtualization Features

Windows 2008 Hosting provides users with a greater flexibility to form a dynamic datacenter able to adapt rapidly and smoothly to changing business needs. Our customers are able to take full advantage of all the benefits and cost savings of virtualization due to simpler, more flexible licensing policies.

Security Features

Windows 2008 Server is the most secure Windows Server ever. Its hardened operating system and security innovations, including Network Access Protection, Federated Rights Management, and Read-Only Domain Controller, provide unprecedented levels of protection for your network, your data, and your business.

Built for the Web

IIS7 which simplifies web server management. IIS7 hosting is able to provide a simplified, task-based management interface, greater cross-site control, security enhancements, and integrated health management for Web Services.
Windows 2008 Hosting Plans
Order Windows 2008 Hosting with Us
ASP.NET Software Installer
We Are Here to Help!
We are extremely proud of our support and are available to help you at anytime.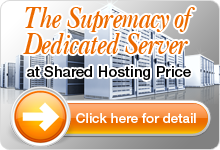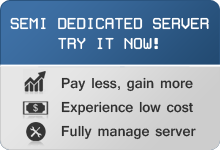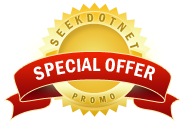 Windows 2008 Hosting
Are you confused deciding which hosting platform to choose for you....


There are many things to consider when choosing a web hosting plan. Th....


There are many web hosting company offer Windows hosting products and ....


Nowadays, some web hosting company are started to integrate the all br....


Web hosting is turning as a profitable business on internet, if you ob....


Did you notice that many people are still using ASP? This is somewhat ....


Testimonial
SeekDotNet Really World Class ASP.NET Hosting Provider. Would recommend this to everyone. "Damian"
"I had a issue with my account and got such good support from seekdotnet staff.. It makes me happy to know you have such a quick response team(staff)in place. Regards, One very happy customer."Ultan Kelly"
Click here to see other testimonials