ASP.NET 1.1 Web Hosting

ASP.NET 1.1 is one of the Microsoft's Active Server Pages technology which is a part of the Microsoft .NET framework, and a powerful tool for creating dynamic and interactive web pages.
SeekDotNet provides the maximum ASP.NET features for a minimal monthly price. Whether you are a serious seasoned Microsoft .NET developer, migrating from ASP or just learning it - our ASP.NET hosting platform is perfect for hosting ASP.NET driven web applications.
SeekDotNet and ASP.NET 1.1 Hosting
What is ASP.NET?

ASP.NET is a technology for creating dynamic web pages. It is part of the Microsoft .NET framework. You can develop applications in any .NET compatible language, including Visual Basic .NET and C#.

How does ASP.NET make deployment easier?

ASP.NET simplifies installation of your application. You can deploy an entire application as easily as an HTML page; just copy it to the server. There is no need to register any components, and configuration settings are stored in an XML file within the application.

How do I know that SeekDotNet is an expert in ASP.NET Hosting?

We do not just make claims about our ability to host ASP.NET, we use this robust framework throughout our entire hosting infrastructure. We built our own hosting automation system and control panel using this technology. SeekDotNet is ASP.NET Hosting by ASP.NET experts.
ASP.NET 1.1 Features
Easier Programming Model:

ASP.NET makes developing web applications much easier. Its server controls enable an HTML-like style of declarative programming that lets you build dynamic web pages with much less code than with classic ASP. Displaying data, validating user input, and uploading files are all easier. It also works in all browsers.

Programming Language Options:

ASP.NET allows you to leverage your current programming language skills. Unlike classic ASP, which supports only interpreted VBScript and Java Script, the new version supports more than 25 .NET languages (including VB.NET and C#).

Authoring Tools:

You can develop ASP.NET applications in Notepad, but Visual Studio .NET (VS.NET) adds the productivity of Visual Basic-style development to web applications.

Rich Class Framework:

The .NET Framework offers over 4000 classes that provide rich functionality like XML, data access, file upload, regular expressions, logging and SMTP mail, and much more!
Our ASP.NET 1.1 Hosting Plan
Order ASP.NET 1.1 Hosting with Us
ASP.NET Software Installer
We Are Here to Help!
We are extremely proud of our support and are available to help you at anytime.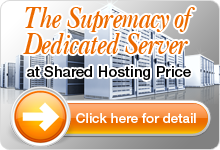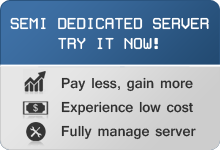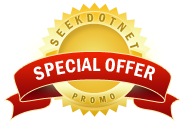 .NET Technology Blog
SeekDotNet.com as a leading web hosting provider is eager to give its ....


The .NET technology is now has a new comer in its array of content....


ASP Documentation Tool is a tool that is very helpful to create docu....


Ajax-enabled Hosting Server Controls One of the strength of the....


Development of the worldwide web continues to arise and it becomes....


For the past few years, ASP.NET has proved to be a very mature, stable....


Testimonial
SeekDotNet Really World Class ASP.NET Hosting Provider. Would recommend this to everyone. "Damian"
"I had a issue with my account and got such good support from seekdotnet staff.. It makes me happy to know you have such a quick response team(staff)in place. Regards, One very happy customer."Ultan Kelly"
Click here to see other testimonials