Visual Web Developer 2008 Web Hosting
Visual Web Developer 2008 Express Edition is the latest web development focused version of the Microsoft Visual Studio 2008 family suite to be released and with the aim to provide an user friendly environment for creating dynamic Web applications. Visual Web Developer 2008 Express Edition is now available to download from Microsoft.
Visual Web Developer 2008 Hosting Compatibility Features
Visual Web Developer 2008 Hosting at SeekDotNet.com are compatible with Windows 2003 hosting with IIS 6 Hosting and Windows 2008 hosting with IIS 7 Hosting. It also be able to functions well on MS SQL 2005 hosting and the latest MS SQL 2008 hosting. Visual Web Developer 2008 hosting is ASP.NET Ajax hosting and Silverlight hosting compatible.
Visual Web Developer 2008 FAQ
What type of applications can be developed with Web Developer 2008?
Get your personal Web site up-and-running quickly using ASP.NET Starter Kits like the DotNetNuke portal kit, the Blog Engine kit, or the Club Site kit.
User can add up more fun in the web development process by build custom Facebook applications using the Facebook Developer Toolkit which includes with the easy-to-use .NET classes. Download the free AJAX Control Toolkit which includes over 30 AJAX controls including rounded corners, drop shadows, animation, ratings, slide shows, ratings, and more
Visual Web Developer 2008 Hosting Features
Build CSS enabled web pages with the new Manage Styles and CSS Properties integrated in the tools.
Build JavaScript & AJAX-enabled applications with JavaScript IntelliSense
Build applications using LINQ which adds data querying capabilities for SQL Server, XML, and objects to Visual Basic and Visual C# as the web programming languages.
Use the integrated "Copy" Web Site tools to publish both ASP.NET pages and SQL Server databases to any web host server that supports FTP or FrontPage Server Extensions.
Order VS Developer 2008 Hosting with Us
ASP.NET Software Installer
We Are Here to Help!
We are extremely proud of our support and are available to help you at anytime.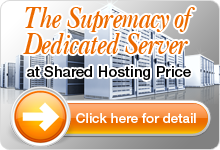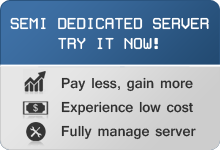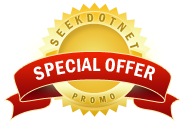 .NET Technology Blog
SeekDotNet.com as a leading web hosting provider is eager to give its ....


The .NET technology is now has a new comer in its array of content....


ASP Documentation Tool is a tool that is very helpful to create docu....


Ajax-enabled Hosting Server Controls One of the strength of the....


Development of the worldwide web continues to arise and it becomes....


For the past few years, ASP.NET has proved to be a very mature, stable....


Testimonial
SeekDotNet Really World Class ASP.NET Hosting Provider. Would recommend this to everyone. "Damian"
"I had a issue with my account and got such good support from seekdotnet staff.. It makes me happy to know you have such a quick response team(staff)in place. Regards, One very happy customer."Ultan Kelly"
Click here to see other testimonials