DotnetNuke(DNN) Hosting
What is DotNetNuke?
DotNetNuke is an open-source content management system ideal for creating and deploying projects such as commercial websites, corporate intranets and extranets, and online publishing portals. DotNetNuke is built on a Microsoft ASP.NET Visual Studio platform, and is easily installed and hosted.
DotNetNuke Hosting Requirements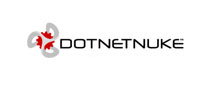 Before applying for DotNetNuke Hosting, you need to ensure that your hosting package does have one new MS SQL 2005 database, MS SQL 2008 database or MS SQL 2012 database available for the installation. Without the accessibility of the MSSQL database, the free installation will not work and hence, your DotNetNuke cannot be installed. It also requires Windows 2003 hosting with IIS 6 hosting compatible, Windows 2008 hosting with IIS 7.0 hosting
What are the Advantages of DotNetNuke Hosting?
Some benefits that DotNetNuke Hosting has are greater site consistency, improved site navigation, streamlined authoring process, faster turnaround time for new pages and changes, increased site flexibility, support for decentralised authoring, increased security, reduced duplication of information, greater capacity for growth, and reduced site maintenance costs.
Why Choose DotNetNuke Hosting?
With DotNetNuke Hosting, you will find that it is quite easy to build and manage dynamic websites. You can perform nearly all of your DNN site building with a web browser and do not require any special development tools. To learn more and see a step-by-step guide to using DotNetNuke, please see our DotNetNuke Guided Tour.
Why choose DotNetNuke Hosting with Us?
Our hosting plan support automated DotNetNuke installation.
Every website is hosted using Isolated Application Pool in order to meet maximum security standard and reliability
24/7/365 Technical and Email support from our DotNetNuke Expert
Managed Backup / Recovery of customer data - Our company backs up all data daily and is available for recovery at anytime at your request
Fast and secure MS SQL Database and Web servers give you maximum reliability and performance
Fast and dedicated customer service second to none in the ASP.NET reseller hosting industry
We have wide-ranging experience with DotNetNuke hosting and troubleshooting
SeekDotNet.com windows hosting is compatible with the DotNetNuke hosting management and collaboration application
Other features of DotNetNuke Hosting
Fully extensible and scalable Features

Internet or Intranet sites can be developed entirely with built-in DotNetNuke Hosting features, or can be augmented through third-party private assembly tools. Suitable for many projects, from the smallest website to the largest corporate deployment.

Clearly licensed under a BSD-style license

Software can be completely incorporated, modified, and adapted to personal/business use without having to worry about legalities. So no licensing issues are of concern with DotNetNuke Hosting.

Constantly evolving through real world trial

The open source nature of DotNetNuke allows programmers and webmasters to read, redistribute, and modify the source code, essentially evolving the software at a rapid pace. End-user suggestions result in quick improvements and enhancements to the software.

User friendly interface

Well-researched interface makes it easy for users to manage all aspects of their projects. Site wizards, help icons, and an intuitive user interface allow universal ease-of-operation.

Security Features

Emphasis placed on validation, encryption, tracking and potential threats.

Large user base and easy access to community support

With a dedicated core programming team, over 125,000 registered users, and a growing legion of third-party DotNetNuke developers, hosters, and resellers.
DotNetNuke Hosting Plan (DNN)
Order DotNetNuke Hosting with Us
Other ASP.NET Content Management System Portals
ASP.NET Software Installer
We Are Here to Help!
We are extremely proud of our support and are available to help you at anytime.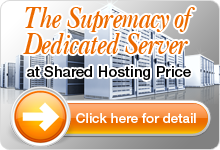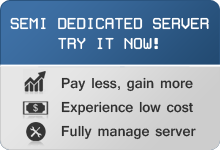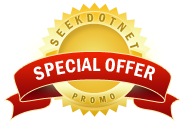 DotNetNuke Hosting
Recently, the world has been showered with high-technology products in....


There are numerous methods and tools if you wa....


DotNetNuke has become one among the foremost widespread ASP.NET co....


There are many things to consider when choosing a web hosting plan. Th....


ASP.NET MVC is new framework created by Microsoft which offers an alte....


Professional ASP.NET hosting provider - SeekDotNet.com announced the r....


Testimonial
SeekDotNet Really World Class ASP.NET Hosting Provider. Would recommend this to everyone. "Damian"
"I had a issue with my account and got such good support from seekdotnet staff.. It makes me happy to know you have such a quick response team(staff)in place. Regards, One very happy customer."Ultan Kelly"
Click here to see other testimonials