What is Crystal Report?
Crystal Reports 2008 is a powerful, dynamic, actionable reporting solution that helps you design, explore, visualize, and deliver reports via the web or embedded in enterprise applications. With Crystal Report Application It enables end users to consume reports with stunning visualizations, conduct on-report business modeling, and execute decisions instantly from the report itself—reducing dependency on IT and developers.
Crystal Report 2008 Hosting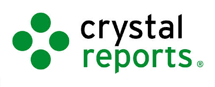 Crystal Report 2008 Requirements
You have to ensure that your hosting plan supports and does have one new MSSQL database available for crystal report database. Without the accessibility of the MSSQL database, your Crystal Report cannot run.
What are the Advantages of ASP.NET Crystal Report?
Get a clearer view of your business performance with our industry-leading report designer and visualization combined solution. With using Cystal Report you'll be able to create highly formatted reports with what-if scenario models, interactive dashboards and charts—and deliver them via the web, email, Microsoft Office, Adobe PDF, or embedded in enterprise applications. Crystal Reports 2008 Visual Advantage is a bundled product that includes Crystal Reports 2008 and Xcelsius Engage.
Why Choose Crystal Report?
ASP Crystal Report will improve your presentation and reporting ability. ASP.NET Crystal Report will enable you to create reports on the fly and convert it into the desired format
Crystal Reports 2008 and Visual Studio Integration
Visual Studio 2008 Professional includes "Crystal Reports 2008 Basic." The Standard and Express versions of VS2008 do not include the bundled Crystal Reports. "Crystal Reports 2008 Basic" is quite different than "Crystal Reports 2008." The Basic version has the same feature set as the previous version (that was embedded into Visual Studio 2005). In fact, if you look at Crystal Reports section of the Visual Studio MSDN documentation (Development Tools and Langauges/Visual Studio/ Tools and Features/Crystal Reports), the list of "What's New" is as follows:
1. ClickOnce deployment supports the HomeSite attribute and is now available for x64 bit machines.
2. Crystal Reports Basic for Visual Studio 2008 supports both Windows Vista and Windows Server 2008.
3. Support for the .Net 4.0 Framework.
Crystal Report 2008 Key Benefits :
1. Empower end users to explore reports interactively
2. Create compelling reports with stunning visualizations
3. Develop powerful data mashups
4. Save valuable report design time
5. Enjoy comprehensive report deployment options and an improved report designer
How to distribute Crystal Viewer?
Giving your consumers immediate access to Crystal Reports Viewer XI is fast and easy. You can send the link to download the viewer to your consumer in an email or on the web page displaying the viewer. So let us say you email a sales report every week as an email attachment. In the body of that report place the link to http://www.businessobjects.com/products/reporting/crystalreports/viewer/en/download.asp with some text saying something to the effect of "If you cannot view this report, follow the instructions from this link to download the viewer."
Why hosting Crystal Report 2008 with Us?
Our hosting plan support Crystal Report 2008
24/7/365 Technical and Email support from our Crystal Report Expert
Managed Backup / Recovery of customer data - Our company backs up all data daily and is available for recovery at anytime at your request
Fast and secure MSSQL and Web servers give you maximum reliability and performance
Fast and dedicated customer service second to none in the ASP.NET reseller hosting industry
We have wide-ranging experience with Crystal Report 2008 hosting and troubleshooting
SeekDotNet.com windows hosting is compatible with the Crystal Report 2008
Crystal Report 2008 Hosting Plans
Order Crystal Report Hosting with Us
ASP.NET Software Installer
We Are Here to Help!
We are extremely proud of our support and are available to help you at anytime.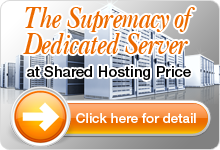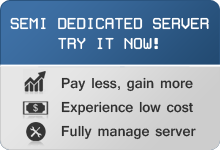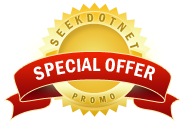 .NET Technology Blog
SeekDotNet.com as a leading web hosting provider is eager to give its ....


The .NET technology is now has a new comer in its array of content....


ASP Documentation Tool is a tool that is very helpful to create docu....


Ajax-enabled Hosting Server Controls One of the strength of the....


Development of the worldwide web continues to arise and it becomes....


For the past few years, ASP.NET has proved to be a very mature, stable....


Testimonial
SeekDotNet Really World Class ASP.NET Hosting Provider. Would recommend this to everyone. "Damian"
"I had a issue with my account and got such good support from seekdotnet staff.. It makes me happy to know you have such a quick response team(staff)in place. Regards, One very happy customer."Ultan Kelly"
Click here to see other testimonials