Windows 2003 Hosting with Seekdotnet.com
100% focused on Advanced Microsoft Windows Hosting on Windows 2003 Server.
Windows Server 2003 comes bundled with Internet Information Server (IIS)6.0. IIS 6.0 uses a new request-processing architecture and application isolation environment that enables individual Web applications to function within a self-contained worker process. This environment prevents one application or Web site from stopping another, and it reduces the amount of time that administrators spend restarting services to correct application-related problems. The new environment also includes proactive health monitoring for application pools.
Windows Server 2003 is the most advanced infrastructure for powering web applications and web services. Windows 2003 provides a secure infrastructure and powerful application platform for building web solutions.
Windows 2003 Hosting and IIS 6 Compatibility Features
The brand new Windows 2008 Hosting with IIS 7 Hosting are available NOW!
Why Choose Windows 2003 Hosting with Us?
Our hosting plan support automated Windows Server 2003 installation.
Every website is hosted using Isolated Application Pool in order to meet maximum security standard and reliability
24/7/365 Technical and Email support from our Windows Server 2003 Expert
Managed Backup / Recovery of customer data - Our company backs up all data daily and is available for recovery at anytime at your request
Fast and secure MYSQL and Web servers give you maximum reliability and performance
Fast and dedicated customer service second to none in the reseller hosting industry
We have wide-ranging experience with Windows Server 2003 hosting, CS deployments and troubleshooting
SeekDotNet.com windows hosting is compatible with the Windows 2003 Hosting management and collaboration application
Windows 2003 Hosting Features
Scalability

The Windows Server 2003 operating systems provide scalability through scale-up, enabled by symmetric multiprocessing (SMP), and scale-out, enabled by clustering.

Availability

Windows Server 2003 enhances clustering support and provides significant improvements in availability, scalability, and manageability. If one of the nodes in a cluster becomes unavailable because of failure or maintenance, another node immediately begins providing service, a process known as failover.

Security Features

To increase web server security, Internet Information Services (IIS) 6.0 is configured for maximum security out of the box. IIS 6.0 and Windows 2003 Hosting provides the most dependable, productive, connected, and integrated web server solution with fault tolerance, requesting queuing, application health monitoring, automatic application recycling, caching, and more.
Windows 2003 Hosting Plans
Order Windows 2003 Hosting with Us
ASP.NET Software Installer
We Are Here to Help!
We are extremely proud of our support and are available to help you at anytime.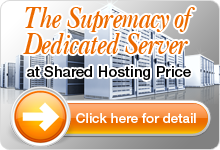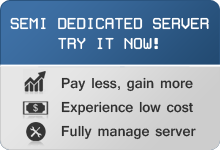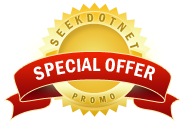 Windows Technology Blog
Windows Server 2008 R2 includes many enhancements that make this....


Microsoft has created a new FTP service that has been completely rewri....


Silverlight 3 hosting Full supported by Visual Studio Hosting , highli....


Microsoft Silverlight is a web application framework that provides int....


Testimonial
SeekDotNet Really World Class ASP.NET Hosting Provider. Would recommend this to everyone. "Damian"
"I had a issue with my account and got such good support from seekdotnet staff.. It makes me happy to know you have such a quick response team(staff)in place. Regards, One very happy customer."Ultan Kelly"
Click here to see other testimonials