ASP.NET 2.0 Hosting with Seekdotnet.com

Microsoft ASP.NET is the most powerful and fastest growing platform for Web development. ASP.NET hosting powers some of world's largest websites and most demanding applications. As part of the Microsoft .NET platform, it provides component-based, extensible, and easy-to-use tools to build, deploy, and run Web applications that can target any browser and any mobile devices. Introduced more than two years ago, it has been adopted by thousands of developers along the way. Now it is ready for its first major upgrade, the ASP.NET 2.0, formerly code-named "Whidbey."
ASP.NET 2.0 is 100-percent backwards compatible with the current version of ASP.NET and will provide a smooth migration experience when it is released. Backwards compatibility surely means that all ASP.NET 1.x code you may have will work as expected in ASP.NET 2.0. However, a simple version switch doesn't guarantee that you will make the most out of the its framework. Taking advantage of the new features of ASP.NET 2.0 ensures more compact code, a richer set of services and capabilities, a more effective and appealing user interface, a more elegant and easy-to-maintain application architecture, and a powerful set of administration tools.
Why Host your ASP.NET 2.0 website with us
Focus on Windows Hosting

We only focus and concentrate on Windows Hosting and ASP.NET web hosting which 100% compatible with IIS 6 Web Server, IIS 7 server and not LINUX Web Server. Rather than distribute our staff on different knowledge and skills, we focus all of them on Windows Hosting technology which makes us different from other hosting provider.

Compatibility Features

24/7 LIVE CHAT Support

In order to provide better customer support and services, we decided to offer FREE LIVE CHAT SUPPORT 24/7. We used to offer phone support but we decided to take it off due to ineffectiveness in delivering technical support.

Technology

We have included .NET Framework support on all our hosting account. Unlike others where they separate between ASP Hosting and ASP.NET Web Hosting in different servers. We included everything for you. You can now mix your website with different languages regardless of ASP , ASP.NET, PHP or even CGI. The limit is only your creativity.

ASP Hosting Plans Supported at SeekDotNet.com

ASP.NET 1.1, ASP.NET 2.0, ASP.NET 3.0, ASP.NET 3.5, ASP.NET Shared Hosting plans and Reseller ASP Hosting plans.
ASP.NET 2.0 Core Features
Master Pages

This new feature provides the ability to define common structure and interface elements for your site, such as a page header, footer, or navigation bar, in a common location called a "master page", to be shared by many different pages within your site.

Themes and Skins

This allows for easy customization of a site's look-and-feel. You can define style information in a common location called a "theme" and apply that style information globally to pages or controls in a site.

Data Control

Data access can be accomplished completely declaratively (without code) using the new data-bound and data source controls. There are new data source controls to represent different data back-ends such as SQL server 2005, SQL Server 2008 and SQL Server 2012, business objects, and XML, and there are new data-bound controls for rendering common UI for data, such as grids, details, and data-bound forms.
ASP.NET 2.0 Hosting Plans
Order ASP.NET 2.0 Hosting with Us
ASP.NET Software Installer
We Are Here to Help!
We are extremely proud of our support and are available to help you at anytime.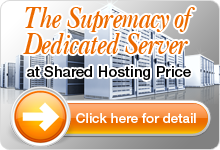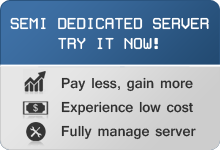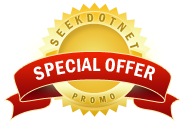 .NET Technology Blog
SeekDotNet.com as a leading web hosting provider is eager to give its ....


The .NET technology is now has a new comer in its array of content....


ASP Documentation Tool is a tool that is very helpful to create docu....


Ajax-enabled Hosting Server Controls One of the strength of the....


Development of the worldwide web continues to arise and it becomes....


For the past few years, ASP.NET has proved to be a very mature, stable....


Testimonial
SeekDotNet Really World Class ASP.NET Hosting Provider. Would recommend this to everyone. "Damian"
"I had a issue with my account and got such good support from seekdotnet staff.. It makes me happy to know you have such a quick response team(staff)in place. Regards, One very happy customer."Ultan Kelly"
Click here to see other testimonials