ISAPI Rewrite Hosting with Seekdotnet.com
ISAPI Rewrite Hosting will provide you with the ability to manage URL rewriting, redirects, etc as it acts as an ISS filter. It is the best solution for handling canonical problems and redirects. SeekDotNet.com is one of few web hosting providers that provide ISAPI Rewrite Hosting. It is a great solution for Windows Server and easy to set up.
Compatibility Features
ISAPI hosting plans at SeekDotNet.com are compatible with Windows 2003 hosting with IIS 6 Hosting and Windows 2008 hosting with IIS 7 Hosting. It also be able to functions well on MS SQL 2000 hosting, MS SQL 2005 hosting and the latest MS SQL 2008 hosting. ASP.NET Ajax hosting and Silverlight Hosting compatible.
Why choose our ISAPI Rewrite Hosting?
We support automated installation
We use Isolated Application Pool to meet maximum security standard and reliability
24/7/365 Technical and Email support from our IT professionals
We provides managed backup / data recovery daily which is available for recovery at anytime at your request
Fast and secure SQL 2005 and web servers give you maximum reliability and performance
Fast and dedicated customer service second to none in the ASP.NET reseller hosting industry
We have the knowledge, experience and skill.
ISAPI Rewrite Hosting Features
Regular expressions-based URL rewriting engine.
Support for global per-server configuration file

Support for per-virtual-site configuration files
Monitoring of configuration files and metabase changes and dynamic configuration reload

 
Order ISAPI Rewrite Hosting with Us
ASP.NET Software Installer
We Are Here to Help!
We are extremely proud of our support and are available to help you at anytime.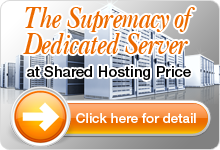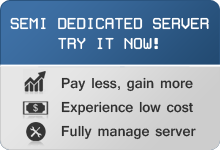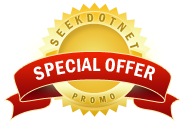 ISAPI Rewrite
The ideal way to do rewriting for ASP.NET is use both ISAPI in com....


Testimonial
SeekDotNet Really World Class ASP.NET Hosting Provider. Would recommend this to everyone. "Damian"
"I had a issue with my account and got such good support from seekdotnet staff.. It makes me happy to know you have such a quick response team(staff)in place. Regards, One very happy customer."Ultan Kelly"
Click here to see other testimonials