SeekDotNet supports MS SQL Server 2005 Server
MS SQL 2005 Hosting Summary
SQL Server 2005 provides improved scalability, flexibility, security and reliability to database applications, thus it will be distress to use and create and also decrease the difficulty and complexity involved in database management. It also offers added administrative support.
Equipped with Business Intelligence (BI) tools, SQL Server 2005 is ideal for enterprises that needed dependable and secure storage of structured and relational data.
SQL Server 2005 Reporting Services (RS) will give you the ability to control the reports process, speed up the exchange of reports format (Excel, html, pdf, etc) and centralized report storage and management. This solution will help users to always updated with new information. SQL Server 2005 Reporting Service offers an excellent way to find and view reports.
The Latest Version Of SQL Server Available on SeekDotNet.com
We still Support MS SQL 2005 Hosting and also support the all brand new SQL Server 2008 hosting are now ready for all ASP.NET web hosting plans and Windows hosting.
Why Hosting MS SQL 2005 With Us
Fully support on all SQL Server 2000 features plus new SQL Server 2005 features included DBO Rights to SQL 2005, ASP.NET SQL Session, SQLXML 4.0, Order Multiple SQL 2005 Database Add-ons Additional SQL 2005 Login Manager
We support Easy-to-Use Business Intelligence (BI) Tools & Self-Tuning and Management Capabilities
We have a full team of Dedicated SQL Hosting experts that have a broad range of experience in SQL Hosting administration, optimization, backups, restores, and implementation
We provide daily routine backup copy of your database to ensure reliability
With the lowest implementation and maintenance costs in the industry, SeekDotNet Dedicated SQL Server 2005 delivers rapid return on your data management investment
We deploy dedicated SQL Servers with improved performance, reliability, and dedicated resources for your application
Benchmarked for scalability, speed, and performance, Our dedicated SQL Server 2005 is a full, enterprise-class SQL database hosting product, providing core support for Extensible Markup Language (XML) and internet queries
MS SQL 2005 - Data Management
Faster Results

A new Management Studio and integration with Visual Studio 2005 and the Microsoft .NET common language runtime helps you build, debug, and operate applications faster and more efficiently.

Better Decisions

A comprehensive business intelligence platform for data integration, analysis, and reporting that helps you turn insight into action and make better decisions, faster.

Trusted Platform

The highest performance, accessibility and security to run your most demanding applications with native data encryption, secure default settings, and password policy enforcement.

Enterprise Data Management

SQL Server 2005 delivers a more reliable, secure, and productive data platform for line-of-business and analytical applications. This version of SQL Server is the largest release of SQL Server ever, as well as the most dependable and secure release.
MS SQL Server 2005 Hosting Plans
Order MS SQL 2005 Hosting with Us
ASP.NET Software Installer
We Are Here to Help!
We are extremely proud of our support and are available to help you at anytime.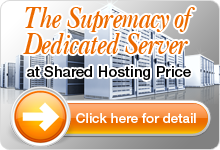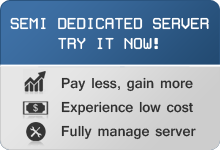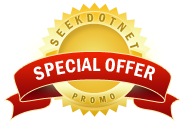 .NET Technology Blog
SeekDotNet.com as a leading web hosting provider is eager to give its ....


The .NET technology is now has a new comer in its array of content....


ASP Documentation Tool is a tool that is very helpful to create docu....


Ajax-enabled Hosting Server Controls One of the strength of the....


Development of the worldwide web continues to arise and it becomes....


For the past few years, ASP.NET has proved to be a very mature, stable....


Testimonial
SeekDotNet Really World Class ASP.NET Hosting Provider. Would recommend this to everyone. "Damian"
"I had a issue with my account and got such good support from seekdotnet staff.. It makes me happy to know you have such a quick response team(staff)in place. Regards, One very happy customer."Ultan Kelly"
Click here to see other testimonials