Windows VPS Hosting
Our Virtual Private Servers (VPS) hosting offers the convenience of faster processing, greater security. You can have the most suitable resources of disk space and RAM based on your requirements at prices that are similar to shared hosting. A VPS hosting allows you to customize and individualize server settings for your unique requirements. This combination makes our VPS hosting ideal for web sites that require faster delivery and maximum performance. Our VPS hosting gives you total control over your Web presence and best of all, we offer Service Level Agreements (SLA's) for all of our VPS hosting plans.
There are some key points that distinguish Virtual Private Server (VPS) hosting from Semi-Dedicated Server hosting. Let see the differences:
Virtual Private Server (VPS) Hosting
A virtualized server that usually includes Root Access. If you host your website with VPS hosting, you will get complete control over the server and not being interfered by another websites. This will require some IT knowledge since you need to set up, maintain, secure and optimize your server. VPS hosting is a great choice if you need full control over your server.
Semi-Dedicated Server Hosting Basically, a semi-dedicated server is similar to shared hosting but with fewer clients per server. This means you have to share resources with other websites in the same server. Our semi-dedicated server plans provide you a control panel and you don't need advance technical knowledge since support is provided.
The choice between the two depends completely on your needs.
We allow root access with our VPS hosting and allow you to install 3rd party software. We are also able to offer Managed Services and additional software incorporated into the monthly fee.
30 days money back guarantee does not apply in VPS hosting plan.
In starts with a basic root server onto which you then add additional products and services. In other words, you only pay for what you need.
Server Features
Silver
Gold
Platinum
CPU
1 Core (Shared)
1 Core (Dedicated)
2 Cores (Dedicated)
RAM (Memory)
512MB
1024MB
2048MB
Hard Drive (Storage)
30 GB
60 GB
120 GB
Bandwidth
100 GB/mo
200 GB/mo
300 GB/mo
IP Address
1
2
2
Order
Order
Order
Server Costs
Silver
Gold
Platinum
- Payment Option
- Setup fee for monthly order
$29.95
$29.95
$29.95
 
Order
Order
Order
 

*all prices are quoted in US Dollar

Domain Names
Silver
Gold
Platinum
New Domain Registration (.com, .org, .net)
$12.99
$12.99
$12.99
 
Order
Order
Order
 

*all prices are quoted in US Dollar

Database
Silver
Gold
Platinum
SQL Server Express (by request)
MySQL (by request)
 
Order
Order
Order
Addon
Silver
Gold
Platinum
SQL Server (* optional)
 
Order
Order
Order
 

*all prices are quoted in US Dollar

Operating System
Silver
Gold
Platinum
Windows
Windows option comes with windows 2008 OS and unlimited WebSitePanel control panel
 
Order
Order
Order
Detail Specifications
Silver
Gold
Platinum
Websites (Domains)
Unlimited
Unlimited
Unlimited
Sub Domains
Unlimited
Unlimited
Unlimited
FTP Accounts
Unlimited
Unlimited
Unlimited
Website Statistics
Unlimited
Unlimited
Unlimited
MySQL Database
Unlimited
Unlimited
Unlimited
MSSQL Database
Unlimited
Unlimited
Unlimited
 
Order
Order
Order
 

*Please contact us about the add-on fees

Preinstalled Applications
Silver
Gold
Platinum
ASP Classic
ASP.NET 1.1, 2.0, 3.5, 4.0
PHP (Latest)
ASP.NET MVC 1, 2, 3
Media Streaming
ISAPI Rewrite
Silverlight
WCF
 
Order
Order
Order
Other Features
Silver
Gold
Platinum
24/7 Continuous Support
99.99% Uptime Guarantee
Root/Remote Desktop Access
No Contract
24/7 Server Monitoring
 
Order
Order
Order
We Are Here to Help!
We are extremely proud of our support and are available to help you at anytime.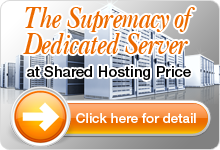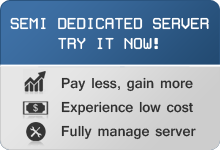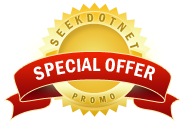 Press Release
Normal 0 false false false EN-US X-NONE X-NONE ....


The Zen cart is the latest attraction in the world of technology a....


SeekDotNet.com Offering Web Hosting Discount on Valentine's Day S....


SeekDotNet.com offers Shared and Reseller hosting subscr....


SeekDotNet.com as a leading web hosting provider is eager to give its ....


SeekDotNet, a Delaware-based provider of Windows hosting, ASP.NET host....


Testimonial
SeekDotNet Really World Class ASP.NET Hosting Provider. Would recommend this to everyone. "Damian"
"I had a issue with my account and got such good support from seekdotnet staff.. It makes me happy to know you have such a quick response team(staff)in place. Regards, One very happy customer."Ultan Kelly"
Click here to see other testimonials