ASP.NET 3.5 Web Hosting

This evolution from ASP.NET 2.0 to ASP.NET 3.5 is quiet gradual. It uses the same engine as that of ASP.NET 2.0. It added up with some extra features added on top of it. Visual Studio 2008 Hosting compatible is the recommended tool for developing ASP.NET 3.5 applications.
ASP.NET 3.5 provides the features, flexibility, and functionality to help you build better Web sites. It includes the professional design, authoring, data, and publishing tools needed to create dynamic and sophisticated Web sites.
ASP.NET 3.5 Web Hosting By SeekDotNet.com
ASP.NET 3.5 Hosting Features
ASP.NET 3.5 ListView

The ListView control is quiet flexible and contains features of the Gridview, Datagrid, Repeater and similar list controls available in ASP.NET 2.0. It provides the ability to insert, delete, page (using Data Pager), sort and edit data.

ASP.NET 3.5 DataPager

DataPager gives you a consistent way of paging with the controls that support it. Currently only ListView supports it as it implements the IPageableItemContainer.

ASP.NET 3.5 Support LINQ

LINQ is a component of .NET 3.5 Framework. LINQ defines operators that allow you to code your query in a consistent manner over databases, objects and XML.

.Net Framework 3.5

The .NET Framework 3.5 hosting with ASP.NET 3.5 Web Hosting introduced Generics, anonymous types, and improved strongly-typed DataSets, none of which are ASP.NET-specific, but are commonly used by ASP.NET developers.
Order ASP.NET 3.5 Hosting with Us
ASP.NET Software Installer
We Are Here to Help!
We are extremely proud of our support and are available to help you at anytime.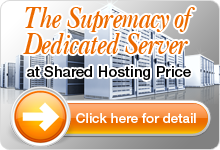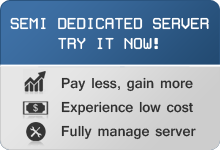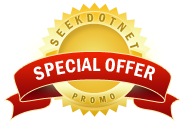 .NET Technology Blog
SeekDotNet.com as a leading web hosting provider is eager to give its ....


The .NET technology is now has a new comer in its array of content....


ASP Documentation Tool is a tool that is very helpful to create docu....


Ajax-enabled Hosting Server Controls One of the strength of the....


Development of the worldwide web continues to arise and it becomes....


For the past few years, ASP.NET has proved to be a very mature, stable....


Testimonial
SeekDotNet Really World Class ASP.NET Hosting Provider. Would recommend this to everyone. "Damian"
"I had a issue with my account and got such good support from seekdotnet staff.. It makes me happy to know you have such a quick response team(staff)in place. Regards, One very happy customer."Ultan Kelly"
Click here to see other testimonials