To find out more information about Seekdotnet products and services, please use the contact information listed below, or alternatively you can fill the forms below. We look forward to answering your questions and please comment on our web site, our service, and anything that can make us improve.
Note: For any technical questions, please create support ticket from control panel.
---
General Information
Company Name : Host Valley LLC
Address : Block 105,501 Silverside Road
Wilmington , 19809
United States of America
For Business Development Purpose Only. Please do not mail us for any hosting issue.
---
Sales Department (Sales Enquiries Only)
Please fill the form below if you like to contact our Sales Department.
Support Department (Support Enquiries Only)
Below you can find all the Support information you might required when you use our hosting services
Our Hosting System (Client Portal) has been designed with one single login to manage the whole hosting operation . With this login you can manage your hosting control panel, order domain name, SSL, order another hosting account, viewing and managing billing and etc.
Client Portal :

https://services.seekdotnet.com SeekDotNet Client portal allow you to upgrade, change credit card details , purchase domain name, purchase addons, enquiry about you transaction history. In client portal, you can also login directly to your control panel automatically.

Note: For Some Clients accounts, you might not have the account yet on our Client Portal. We are working to integrate your account from old system to new one soon. You can check it by login to the Client Portal using your primary email address and Control Panel password, or you can test it by clicking on "Forget Password" link. If you cannot login for some reason, then your account is not yet integrated.
Control Panel Details:

We really do not encourage you to remember your control panel address or the password. You can easily manage multiple hosting account control panel with just a single login to our Client Portal. From Client Portal, you can be redirected to the control panel without have to type any password. This will make your life easier in managing your hosting account with us.

Old Control Panel Login : http://copanel.seekdotnet.com
New Control Panel Login : http://panel.seekdotnet.com



SeekDotNet Control Panel portal allow you to manage your hosting system. You can create websites, ftp, upload your web files, change asp.net version and etc.

If you signup with us after 22 August 2009, you will be using our new control panel powered by DotNetPanel. We have stopped developing our control panel due to DotNetPanel is far more powerful and is in stable version.We have decided to switch to DotNetPanel and concentrate on web hosting support and server maintenance

Support Ticket Login :

http://helpdesk.seekdotnet.com
SeekDotNet Support Ticket portal allow you to submit support ticket, ask questions about your hosting issue, and problems. We decided to separate between the support ticket portal and control panel portal to ensure that the support ticket portal always up regardless of the server issue.

Please note that Control Panel Login and Support Ticket Login is the same.
We Are Here to Help!
We are extremely proud of our support and are available to help you at anytime.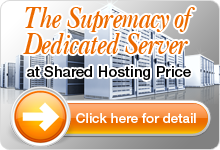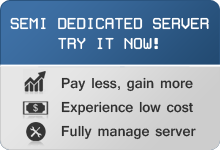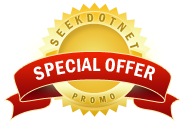 Press Release
SeekDotNet.com Offering Web Hosting Discount on Valentine's Day S....


SeekDotNet.com offers Shared and Reseller hosting subscr....


SeekDotNet.com as a leading web hosting provider is eager to give its ....


SeekDotNet, a Delaware-based provider of Windows hosting, ASP.NET host....


SeekDotNet, first-class web hosting provider, including dedicated serv....


SeekDotNet, a reliable web hosting company specializing in ASP.NET hos....


Testimonial
SeekDotNet Really World Class ASP.NET Hosting Provider. Would recommend this to everyone. "Damian"
"I had a issue with my account and got such good support from seekdotnet staff.. It makes me happy to know you have such a quick response team(staff)in place. Regards, One very happy customer."Ultan Kelly"
Click here to see other testimonials