SeekDotNet Terms and Conditions
This Terms and Conditions ("Agreement") is an agreement between SeekDotNet.com and the party ("Customer", "Client", "Member", "you". "your"), and applies to all services ("Services") ordered by Customer from SeekDotNet. BY COMPLETING THE SIGNUP PROCESS, YOU AGREE TO BE BOUND BY THE TERMS OF THIS AGREEMENT AND ALL TERMS AND CONDITIONS INCORPORATED BY REFERENCE. YOUR CONTINUED USE OF THE SERVICES CONSTITUTES ACCEPTANCE OF THIS AGREEMENT. SeekDotNet reserves the right to terminate this Agreement for any reason or no reason. SeekDotNet reserves the right to refuse service to anyone
Service Usage Policy
Prohibited Uses Profiles

Customers will be found violate this Policy when the Member, or their parent, subsidiaries, employees, Customer's users, affiliates, directors, or partners involved in the one of the following prohibited activities.

Activities that Abused The Laws

SeekDotNet.com strictly prohibits the use of our Services in connection with any illegal activity, including but not limited to the following actions:

Activities that involved in, related to drugs activities, illegal gambling, pyramid schemes, obscene materials, or any other products or services that are against the applicable law.
Violations of others' intellectual property and copyright laws. (SeekDotNet.com is required by law to remove or block access to content, appearing on or through the Services upon receipt of proper notice of copyright infringement.)
Any Activities that involving distribution or creating pornography by using SeekDotNet.com hosting services.
Any activities that involving inappropriate creation of member / website contents linking sites that abused SeekDotNet.com terms and conditions.
Involved in credit cards fraud cases such as charging credit cards or disseminating credit card information of third parties without their knowledge / permissions.

Spamming Activities

SeekDotNet.com strictly prohibits any spamming activities by / when using SeekDotNet.com hosting services. We take a zero tolerance stance against sending of unsolicited e-mail, bulk emailing, and spam. "Safe lists" and "double opt-in" will be treated as spam

Inappropriate Activities that Abused SeekDotNet.com Terms and Conditions

All services provided by SeekDotNet.com may only be used for lawful purposes. The State of Texas, and United States Of America apply.
Any activities that involving inappropriate creation of member / website contents linking sites
Distribution and creation of adult pornography content sites
Not limited to unauthorized copying / downloading of music, books, photographs, or any other copyrighted work.
The offer of sale / downloading of any counterfeit merchandise / software that registered under their own trademarks

Server Abuse

Customer acknowledged that they share server resources with other Customers on shared hosting plans. Therefore all server resources that allocated from SeekDotNet.com are limited for each shared hosting account, which may include, but is not limited to, CPU and memory usage, number of simultaneous processes, number of simultaneous port or database connections usage, session timeout, and total bandwidth usage.
SeekDotNet.com prohibits the creation of websites that will used up to excessive servers CPU usage that will eventually affects the overall server performance.

Internet / www Abuse

SeekDotNet.com prohibits any internet / www abusing activities, including but not limited to the following:

Any activities that caused retard and affects the smoothness operation of SeekDotNet.com servers
Reselling or provide authorized access to CGI scripts on SeekDotNet.com servers.
Purposely running third party software, or create contents that may use up excessive CPU usage, bandwidth, or disk space.
Plan and Launch Denial of Service (DOS) attack activities on SeekDotNet.com or any other Internet users or hosts.
Hacking activities such as performing unauthorized access to SeekDotNet.com servers and network or any other network or user.
Spoofing, or any other activity to spoofing attempt to abuse or mislead other person to gain misconceptions about the User.
Port scanning or any other hacking activities against any server.
Creation or distribution of virus, worms, Trojan Horses, or any malicious computer files and software wit the main aim for disruptive, or destructive purposes.
Using SeekDotNet.com service to violate the privacy rights of other person.
Using Service to store, post, transmit, display or otherwise start an obscene, irritating, offensive, insulting, slanderous, libelous or threatening languages to others users.
Planning, subverting, or assisting others to subvert the security of any SeekDotNet.com systems.

Email Abuse Issues

SeekDotNet.com prohibits the use of email servers for the activity of mass mailings or large distribution of emails. Customers should consider of using third party email services for large volume of email distributions.
For customers who use excessive email bandwidth allowed as stated in their hosting plan, SeekDotNet.com reserves the right to / not to notice the customers or holds the right to suspends or terminate email services.
SeekDotNet.com reserves the right to remove/halt, with or without notice, email services including pop, forwarding, catch-all, autoresponder that appear inactive on the email servers.
SeekDotNet.com Customers Responsibilities
Customer is solely responsible for the all the programming, uploading, maintenance, quality of their own websites contents.
Customer will responsible to provide with their most current and accurate contact information, including but not limited to mailing address, telephone, and email address to SeekDotNet.com
Customer is solely responsible for making sure that the accuracy of the contact information provided such as contact number and email address. If the customers useda junk mail filter in their e-mail software they have responsible for making sure that the SeekDotNet.com domain is white listed and/or any SeekDotNet.com e-mails can be received without ending up in their Spam/Junk/Bulk mail.
Customer is solely responsible for providing its users with any required information on their own website.
Customer is solely and fully responsible for the back up process of their own websites data. Your use of the service is at your sole risk. SeekDotNet.com is not responsible for files and/or data residing on your account.
In the event of a domain transfer, customer is solely responsible for contacting and working and configuring the domain name with their domain registrar to transfer their domain to SeekDotNet.com as SeekDotNet.com will provide any relevant DNS information required for domain transfers.
In the event of customers registering new domain name, the domain registration are subject to SeekDotNet.com's Domain Name Registration Terms and Conditions, http://seekdotnet.com/terms.aspx . Customers be able to register new domain name at https://services.seekdotnet.com/cart.php
In the case where customers registered new domain names through SeekDotNet.com at https://services.seekdotnet.com/cart.php, the customer is solely responsible for proactively managing their domain, including transferring the domain to another domain registrar and the type of payment actions for renew domain name process taking place.
SeekDotNet.com Customers Responsibilities : Shared Windows Hosting/ ASP.NET Hosting

Clients must take full responsibility for the website content that created and published on the internet by using SeekDotNet.com hosting servers.
Any content related / contained contents that abused SeekDotNet.com "Service Usage policies" will resulting the hosting account to the suspended or terminated.
Clients on Shared Hosting are not allowed to resell the shared Windows / ASP.NET hosting account to other third parties. However, if reselling hosting account taking place, it is advisable for client to register for SeekDotNet.com Reseller Windows / ASP.NET hosting accounts.
Clients acknowledge that he / she must take full responsibility for the data back up process, and maintain all the data backup themselves.

SeekDotNet.com Customers Responsibilities : Reseller Windows Hosting/ Reseller ASP.NET Hosting

Each Resellers are responsible for supporting their own clients. SeekDotNet.com does not provide support to our Reseller's Clients.
All support requests must be made by the reseller on their clients' behalf for security purposes.
Resellers are also responsible for all content stored or transmitted under their reseller account and the actions of their clients activities on the hosting accounts.
SeekDotNet.com will hold any reseller responsible for any of their clients actions that violate the law or the terms of service stated in terms and conditions.

SeekDotNet.com Customers Responsibilities : Windows Dedicated Servers Hosting

SeekDotNet.com reserves the right to audit servers from time to time as needed and to perform administrative actions at the request of our datacenter.
Dedicated Servers are not backed up by SeekDotNet.com and it is clients responsibility to back up all the data on the dedicated servers.
SeekDotNet.com Hosting Plan Setup
New Hosting Account Setup / Registration

SeekDotNet.com will setup your new hosting plan account after we have received payment to ensure the validity of the new clients information to prevent fraud cases.
It is your responsibility to provide us with an email address which accurate, active and up-to-date. Providing false contact information of any kind may result in the termination of your account. If there is ever an abuse issue or SeekDotNet.com need to contact you, the primary email address on file will be used for this purpose.
New Web Hosting accounts involving new domain name registrations will be set up and entered into our DNS servers within 12 hours, however, due to the nature of Domain Name Servers, your domain might not be accessible for a period of up to 48 hours.

Hosting Account Transfers

SeekDotNet.com technical and customers support teams will make every effort to help new clients move their site to us. Customers shall acknowledge that all the hosting account transfers are provided as a value added service, and SeekDotNet.com can not guarantees all cases regarding the availability, possibility, or time required to complete an account transfer and usability of the particular hosting accounts.
Each hosting company is configured differently, and some hosting platforms save data in an incompatible or proprietary format, which may make it extremely complicated or even in some circumstances impossible to migrate some or all hosting account data.

New Domain Name Registration

Under this term and condition, customer has the option, through the Order Form or as part of an add-on service activation or domain switch, to request SeekDotNet.com to register a new domain name on behalf of the Customer. For registering new domain name with SeekDotNet.com, Customers acknowledge that new domain name should be registered at https://services.seekdotnet.com/cart.php .
SeekDotNet.com will not be responsible if the new domain name chosen by a customers is not available.
On behalf of the domain registration fees, customers understand that it will not be refundable.

Domain Name Transfers

Customer represents to SeekDotNet.com that they have the authority to manage their existing domain name. Customer understands that SeekDotNet.com will provide necessary information, including SeekDotNet.com DNS Server information, to the customers to manage the existing domain name transfer process. However, the domain name transfer process is the sole responsibility of the Customer.
Customer understands that such domain names are registered with or through third parties and the Customer must contact or configure the domain transfer process via third party domain registrar web interface DNS configuration.
Customer acknowledge that DNS transfers will take from 24 hours to 72 hours before the domain name is usable and for the new DNS information to propagate through out the internet.

Domain Name Renewal Process

Customer agrees that SeekDotNet.com will automatically renew domain name annually (at the end of the 12th months) and charge the Customer the annual domain name registration fee as stated in the SeekDotNet.com domain fees registration form at https://services.seekdotnet.com/cart.php . This will be an exception case if customers cancelled / deactivated the domain account before the domain renewal date.
SeekDotNet.com holds full right ot cancel and terminate one domain name account if the customers failed to make a payment to renew the domain name at the expired timeline given.
Customers still have the alternative to own back the terminated domain names. This can be done by submit a request at SeekDotNet.com and an extra service charges will apply plus the domain name annual fees.
Hosting Account Payment
SeekDotNet.com Service Payments

All payments for services provided by SeekDotNet.com are quotes in US Dollars Currency($USD) and it are all based on a pre-pay basis.
Customers will make the payment according to the price list that quoted to specific services that offered on SeekDotNet.com websites.
All successful payment that received by SeekDotNet.com all not refundable with the exceptions of services that included with the "First" 30 days money back guarantees.

Hosting Account Payments

All billing and account related queries should be sent to http://helpdesk.seekdotnet.com  Due to lots of spams we receive, we no longer monitor any incoming email to all our email accounts. All the enquiries should be lodged inside our help desk system.
All our Product Prices quoted are in, US Dollars, $USD
Client agrees to a once off set up fee and an Annual Payment as agreed (dependant on chosen hosting package) for Web Hosting Services. In addition setup fees may be charged for additional services as per prices indicated at http://www.seekdotnet.com  If the Client exceeds the transfer limit imposed by their chosen hosting package, the Client will be charge with additional fee as shown on our package page.
Payment can be made by credit card , Electronic Transfer Fund(EFT) and in accordance with the terms on the SeekDotNet.com invoice which will be forwarded to Client by electronic mail (E-mail).
SeekDotNet.com reserves the right, in its sole discretion, to deactivate the Clients Web Hosting account(s) upon an indication of credit problems including delinquent payments

Credit Cards Payments

SeekDotNet.com accepts Visa, MasterCard. Customers opting to pay by credit card agree to have payments deducted automatically by SeekDotNet.com's Automated Billing System.
All initial charges such as set-up fee and monthly fee (based on pro-rata) are billed on same day or next working day without fail, unless by decision of the SeekDotNet.com Management only who will deduct requested payable extras at any time at their own convenience.
Client will receive a notification by electronic mail for renewal of Package payment no less than 1 weeks prior to renewal date of Annual Payment.
A late charge of 5% will be applied after 7 days from the due date of any late Payment. If payment is not received by SeekDotNet.com within 5 days of the due date, SeekDotNet.com has the option of terminating the Client's Web Hosting Services.
Monthly payments with a credit card will ensure that your account is not deactivated due to lost mail or other unforeseen problems. All accounts are paid at least 1 month in advance.
SeekDotNet.com will automatically deduct regular monthly fees from your nominated credit card, on each Billing Day, which is usually at the beginning of the current month, without fail, unless by decision of the SeekDotNet.com Management only who will deduct requested payable extras at any time at their own convenience.
SeekDotNet.com will also deduct any additional costs incurred due to usage of additional services such as custom name-servers etc. on the same or next working day without fail, unless by decision of the SeekDotNet.com Management only who will deduct requested payable extras at any time at their own convenience.
SeekDotNet.com will also impose extra cost on any additional usage of the bandwidth and disk space. For the bandwidth extra and the disk space fees, please refer to our hosting package page.

Renew Prepaid Account Payments

All SeekDotNet.com customers will be able to view the prepaid hosting account details on the hosting account control panel system.
Customers who paid prepaid account with credit card previously will be charge automatically to renew the prepaid accounts with the same terms.
All the prepaid account will be renew automatically at the last month from the prepaid account expiration date.
It is clients' responsibility to keep their credit card details up to date all the time and if they do not wish to continue, they have to request the cancellation.
For prepaid accounts paid by checks /cheques and/or electronic transfers, It is clients responsibility to arrange the payment before expiry of the prepaid term. Prepaid account paid by the cheque /checks or electronic transfer after the expiry of their prepaid term will be suspended including all web sites and emails. Once the account is suspended, it may incur a suspension fee and/or late payment fee

Products / Services Price Change

The amount tha a customers paid for hosting will never increase from the date of purchase. SeekDotNet.com reserve the right to change prices listed on SeekDotNet.com, and the right to increase the amount of resources given to plans at any time.
Hosting Account Cancellation
Account Cancellation

SeekDotNet.com allows its customers to cancel their account whenever required. To cancel an account please login to our helpdesk system at http://helpdesk.seekdotnet.com

Monthly Prepaid Account Cancellation

Once the account is signed and set-up, the set-up fee and first month fee are not refundable. If you are not sure about any feature or its version supported, or have any other doubt, please contact SeekDotNet.com at http://seekdotnet.com/contactus.aspx  before signing an account.
As mentioned above, all monthly accounts are charged one month in advance at the end of the running month. Fees charged for a particular month are non-refundable.
Therefore all cancellation requests must be received on or before the 24th of the running month to avoid a monthly fee for the next month. Cancellations requests received after the 24th may incur the next month¡¯s fee and not refundable.

Prepaid Account Cancellations

SeekDotNet.com only provides 30 days money back guarantee on all our hosting plan. If customer wish to cancel your account after 30 days. SeekDotNet.com do not provide any refund for the remaining of your hosting period. During the 30 days, if customer cancel the hosting account, SeekDotNet.com will provide full money refund to the client's credit card less the setup fee, any domain registration fees, add-on/upgrade fees and overages.

Hosting Add-ons Cancellation and Refund Policy

SeekDotNet.com do not provide any refund for any kinds of add-ons you purchased for your hosting plan. Clients acknowledge that it is their full responsibility for deciding which suitable add-ons module to purchase. Clients can contact our helpdesk at helpdesk system at http://helpdesk.seekdotnet.com  for any advices on Add-on modules.

Disputed Billing Issues

In case of billing error or disputed transaction, the client must contact us at our helpdesk system at http://helpdesk.seekdotnet.com  for an initial appraisal.
If, in any case of billing error or disputed transaction, bank "Charge back" is initiated, your account including web sites and emails may be suspended without any notice and all services will remain suspended until the dispute is resolved.
Once the charge back is initiated, you may have to send the authorization letter along with your photo ID to resolve the issue. Each charge back initiated will incur $12.00 charge back fee per transaction.
Charge backs are in most cases made fraudulently and will be pursued fully, by parties including Debt Collection and Legal.
Terms and Conditions Changes
SeekDotNet.com reserves the full rights to modify these Terms and Conditions in any way and as required. Notice of such changes will be delivered to users via postings on SeekDotNet.com's Web Site and email. A customer choose to continue usage of Web Hosting Services indicates that he / she agree for the acceptance of the Terms and Conditions in their amended form.
Products and Service Changes
SeekDotNet.com reserves the full rights to "add", "delete" or "modify" all the products or services offered on SeekDotNet.com website. Notifications will be given to customers if one of the service or products changes will apply to the existing or prospect customers.
Terms and Termination Policies
All the terms and conditions stated will be effective when a customers ordered one or more products and services on the Effective Date indicated in the account activation order form ("Order Form") and continue for the duration of the term set forth in the Order Form ("Initial Term").
The terms and agreements will be automatically renewed after a successful terms choose by customers on "Hosting Renewal" on control panel.
Both party have the authority to terminate the terms and agreement anytime on the one of the following cases: (1) Customers failed to make precise payment for the products or services renewal according to the respective terms when the subscription period due. (2) Clients abused / violated services against any statements on terms and conditions.
SeekDotNet.com will terminate the terms on one of the following cases, (1) If the products and services provided are against the applicable law, (2) If the services are not viable and unusable, (3) As part of remedial actions.
If Customer cancels the Agreement prior to the end of the contract term or after the initial 30 days money back guarantee active period, SeekDotNet.com will not refund to Customer any Service and Products Fees advance of termination. Customer understand that they are obligated to pay all Service Fees and charges accrued until to the effective termination date.
SeekDotNet.com reserves the right to modify these Terms and Conditions in any way and as required. Notice of such changes will be delivered to users via postings on SeekDotNet.com¡¯s Web Site and email. Continued usage of Web Hosting Services indicates your acceptance of the Terms and Conditions in their amended form.
Domain Registrar Changes
For all the domain that has been registered through our Domain Registration System. SeekDotNet.com does not lock the domain. Customer can transfer the domain registrar anytime as they like to other registrar. However, SeekDotNet.com does not refund for any domain registration fees.
Bandwidth Usage
Every customers are allocated with a monthly bandwidth allowance. The maximum bandwidth allowance are different according the hosting plans.
If customer monthly bandwidth usage exceeded the monthly bandwidth allowance, SeekDotNet.com reserves the right to, (1) suspend the hosting account until the next month for the start of the new bandwidth allocation, (2) suspend the hosting account until additional bandwidth allocations fees are paid, (3) suspend the hosting account until a higher package of hosting account or equivalent are being registered, (4) terminate the hosting account or charging additional hosting fees for over usages.
However, unused or unexploited bandwidth use on the current month are not possible to carry on to the next month.
Money Back Guarantee
Each of SeekDotNet.com managed shared Windows / ASP.NET hosting plans and reseller ASP.NET hosting plans carry a 30 day unconditional money back guarantee. If you are not completely satisfied with our services within the first 30 days of your service, you will be given a full refund of the contract amount.
The money back guarantee are effective only for monthly shared or reseller packages. The money back guarantee does not comply with administrative fees, install fees for custom software, or domain name purchases.
Servers Uptime Guarantee
The uptime of the server is defined as the reported uptime from the operating system and the Windows Web Server which may differ from the uptime reported by other individual services.
Third party monitoring service reports may not be used for justification due to a variety of factors including the monitor's network capacity/transit availability.
Due to the nature of the service provided, an interruption could occur for many reasons beyond SeekDotNet.com's negligence. Damages resulting from any interruption of service are too difficult to ascertain. SeekDotNet.com shall not be liable for any damages that arise from such causes. SeekDotNet.com's liability for its own negligence may not in any event exceed an amount equivalent to charges payable for your specific hosting plan during the period damages occurred.
Trademarks and Copyrights
Client warrants that it has the right to use the applicable trademarks of Client, and grants to SeekDotNet.com the rights to use such trademarks, if any, in connection with SeekDotNet.com¡¯s promotion of, referencing of, cataloging of, or indexing of SeekDotNet.com¡¯s Web Hosting clients.
Client hereby agrees that any material submitted for publication on SeekDotNet.com through Web Hosting Services received by the Client will not violate or infringe any copyright, trademark, patent, statutory, common law or proprietary rights of others, or contain anything libelous or harmful.
Data Backups
SeekDotNet.com makes full backups every week, and backups of new and changed data every night. No guarantees are made of any kind, either expressed or implied as to the integrity of these backups.
Backups are made for server restoration purposes only. It is your responsibility to maintain local copies of your web content. If for any reason a loss of data occurs, we will attempt to do our best to recover such data. We reserve the right to delete user¡¯s files after one or both parties terminates agreement.
Technical Support Boundaries
SeekDotNet.com provides 24x7x365 technical support assistance that encompasses our area of expertise only. It includes assistance, troubleshooting, and debugging of our control panel interface, servers within our immediate responsibility, and any other hosting related issues.
However, SeekDotNet.com is not obligated to help CUSTOMER in the installations of new application modules, templates and/or programming languages, and in providing assistance for any errors produced by any applications modified by CUSTOMER previously. We only provide assistance in ensuring any Automated Software Installer/Web Application Installer/ Preinstall Script installed through the control panel interface are installed as directed. We only support Automated Software Installer/Web Application Installer/ Preinstall Script version from control panel. CUSTOMER can request the installation by purchasing custom installation services.
Indemnification
Customer agrees that it shall defend, indemnify, save and hold SeekDotNet.com harmless from any and all demands, liabilities, losses, costs and claims, including reasonable attorney's fees asserted against SeekDotNet.com its agents, its customers, officers and employees, that may arise or result from any service provided or performed or agreed to be performed or any product sold by customer, its agents, employees or assigns.
Customer agrees to defend, indemnify and hold harmless SeekDotNet.com against liabilities arising out of; (1) any injury to person or property caused by any products sold or otherwise distributed in connection with SeekDotNet.com; (2) any material supplied by customer infringing or allegedly infringing on the proprietary rights of a third party; (3) copyright infringement and (4) any defective products sold to customers from SeekDotNet.com's server.
Limitation of Liability
In no event shall SeekDotNet.com be liable for damages resulting from loss of data, profits, or for any incidental, indirect, punitive or consequential damages in connection with these terms and conditions or in connection with any web hosting account. In no event SeekDotNet.com cumulative liability exceed an amount equivalent to charges payable for your specific dedicated hosting plan during the period damages occurred.
Arbitration
By start using any SeekDotNet.com services, you agree to submit to binding arbitration. If any disputes or claims arise against SeekDotNet.com or its subsidiaries, such disputes will be handled by an arbitrator of SeekDotNet.com choice. If in the case of involve arbitration attentions, an arbitrator from the state of Texas will be selected for the arbitration process.
Arbitrators shall be attorneys or retired judges and shall be selected pursuant to the applicable rules. All decisions rendered by the arbitrator will be binding and final. The arbitrator's award is final and binding on all parties. The Federal Arbitration Act, and not any state arbitration law, governs all arbitration under this Arbitration Clause. Customers are also responsible for any and all costs related to such arbitration.
Disclaimer
SeekDotNet.com shall not be responsible for any damages business might encounter. SeekDotNet.com makes no warranties of any kind, expressed or implied for services we provide. SeekDotNet.com disclaims any warranty or merchantability or fitness for a particular purpose. This includes loss of data resulting from delays, no deliveries, wrong delivery, and any and all service interruptions caused by SeekDotNet.com and its employees.
Disclosure to law enforcement
SeekDotNet.com may disclose any subscriber information to law enforcement agencies without further consent or notification to the subscriber upon lawful request from such agencies.
SeekDotNet.com will cooperate fully with law enforcement agencies.
Force Majeure
Neither party is liable for any default or delay in the performance of any of its obligations under this Agreement (other than failure to make payments when due) if such default or delay is caused, directly or indirectly, by forces beyond such party's reasonable control, including, without limitation, fire, flood, acts of God, labor disputes, accidents, acts of war or terrorism, acts of government or other legal order, interruptions of transportation or communications, supply shortages or the failure of any third party to perform any commitment relative to the production or delivery of any equipment or material required for such party to perform its obligations hereunder.
Assignment and Successors
Customer may not assign or transfer this Agreement, or any of its rights or obligations hereunder, without the prior written consent of SeekDotNet.com Any attempted assignment in violation of the foregoing provision shall be null and void and of no force or effect whatsoever. SeekDotNet.com may assign its rights and obligations under this Agreement, and may engage subcontractors or agents in performing its duties and exercising its rights hereunder, without the consent of Customer. This Agreement shall be binding upon and shall inure to the benefit of the parties hereto and their respective successors and permitted assigns.
Entire Agreement and Severability
All rights and restrictions contained in the Agreement may be exercised and shall be applicable and binding only to the extent that they do not violate any applicable laws and are intended to be limited to the extent necessary so that they will not render this Agreement illegal, invalid or unenforceable. If any provision or portion of any provision of this Agreement shall be held to be illegal, invalid or unenforceable by a court of competent jurisdiction, it is the intention of the parties that the remaining provisions or portions thereof shall constitute their agreement with respect to the subject matter hereof, and all such remaining provisions or portions thereof shall remain in full force and effect.
Independent Contractor
SeekDotNet.com and Customer are independent contractors and nothing contained in the Agreement places SeekDotNet.com and Customer in the relationship of principal and agent, partner or joint ventures Neither party has, expressly or by implication, or may represent itself as having, any authority to make contracts or enter into any agreements in the name of the other party.
Internet Etiquette
Due to the public nature of the Internet, all information should be considered publicly accessible, and important or private information should be treated carefully. SeekDotNet.com is not liable for protection or privacy of electronic mail or other information transferred throughout the Internet or any other network SeekDotNet.com or its customers may utilize
Use of distribution lists via unsolicited electronic mail or other electronic mailings is strictly prohibited. SeekDotNet.com reserves the right to deactivate the Client¡¯s Web Hosting account(s) upon an indication of such activity. Client hereby agrees to indemnify and hold harmless SeekDotNet.com from any claim resulting from the Client¡¯s or another party¡¯s use of electronic mail service(s) on the Clients Web Hosting account(s).
SPAM: We do not allow, condone or support SPAM (Sending of unsolicited email advertisements).
Spam Violations include but are not limited to: bulk mailing of commercial advertising, charity requests, petitions, and political or religious tracts. Such messages may only be sent to those who have explicitly requested it from your domain. Forging, altering or removing electronic mail headers is prohibited.
Spamming Newsgroups: Commercial advertisements are unwelcome in most Usenet discussion groups and on most e-mail mailing lists. Inappropriate posting may result in account cancellation. See the newsgroup or mailing list's charter for whether advertising is allowed or not. "Spamming," or sending a message to many different off-topic newsgroups, is particularly unethical and will be treated as such.
Providing spam ware (software used to send bulk email or software used to harvest email addresses) or links to sites providing spam ware is strictly prohibited and subject to demand for removal or account cancellation. Using FormMail (form to email software): We allow the use of and provide use of pre-installed scripts like formmail, but due to spamming and abuse of such software by spammers, we request clients use our pre-installed scripts which we keep up-to-date. A client is permitted to install their own form to email script, however they are then responsible for its use and if we find it is out of date and/or is being used by spammers, we deserve the right to disable the script. Summary: Spamming, or the sending of unsolicited email, from our server or using an email address or domain that is maintained on our machine as reference is STRICTLY prohibited. We will be the sole arbiter as to what constitutes a violation of this provision.
We Are Here to Help!
We are extremely proud of our support and are available to help you at anytime.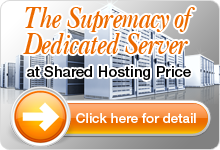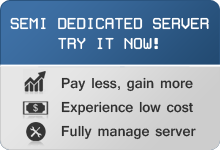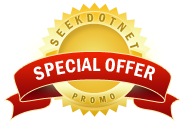 Press Release
SeekDotNet.com Offering Web Hosting Discount on Valentine's Day S....


SeekDotNet.com offers Shared and Reseller hosting subscr....


SeekDotNet.com as a leading web hosting provider is eager to give its ....


SeekDotNet, a Delaware-based provider of Windows hosting, ASP.NET host....


SeekDotNet, first-class web hosting provider, including dedicated serv....


SeekDotNet, a reliable web hosting company specializing in ASP.NET hos....


Testimonial
SeekDotNet Really World Class ASP.NET Hosting Provider. Would recommend this to everyone. "Damian"
"I had a issue with my account and got such good support from seekdotnet staff.. It makes me happy to know you have such a quick response team(staff)in place. Regards, One very happy customer."Ultan Kelly"
Click here to see other testimonials