SeekDotNet.com supports Windows Sharepoint 2010 or WSS 3 Hosting
Seekdotnet's SharePoint 2010 Hosting is a perfect solutions to safe content management, document management, and workflow features in your intranet or extranet website. Sharepoint 2010 Hosting also includes the ability to host public website content and password protect specific files and folders for secure and effective team collaboration and information sharing.
Windows Sharepoint 2010 Hosting Features
Team Collaboration

Connects people with the information and resources they need. Workgroups can coordinate calendars, organize client documents, set up notifications and create team workspaces.

Communicate with Blogs

Employees in the organization can easily post new information on up coming products, clients, projects or documents through their online blog.

Quick customization

Get access to more than 40 themes and templates that help you give your Sharepoint site a more professional appearance.

Personalized Portals

Rich, personalized aggregation point for your user experience, applications and information.

Business Process Integration

Automated workflow and electronic forms simplify collecting and validating data that drives your business processes.

Keep track of your site on mobile devices

Sharepoint 2010 mobile functionality let users that are constantly on the road stay connected and up to date with tasks and team projects. You can also receive alerts when information is updated on the site.

Enterprise Content Management and Integrity

Streamline management of diverse content in a central repository and ensure the integrity of all stored documents on the portal.

On Demand Business Intelligence

Decision makers can access real time data and generate reports anytime anywhere.

Enterprise Search

Fine tuned and relevant search allows information workers across the enterprise to quickly access appropriate data.
Why hosting SharePoint 2010 with Us?
Our hosting plan support automated installation, building Blog, and Forums
Every website is hosted using Isolated Application Pool in order to meet maximum security standard and reliability
24/7/365 Technical and Email support from our Friendly and Expert staffs
Managed Backup / Recovery of customer data - Our company backs up all data daily and is available for recovery at anytime at your request
Fast and secure SQL 2008 and Web servers give you maximum reliability and performance
We have excellence knowledge and expertise
We Are Here to Help!
We are extremely proud of our support and are available to help you at anytime.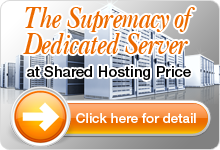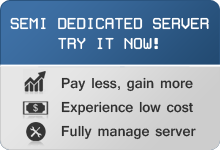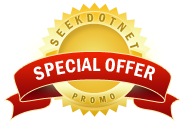 Sharepoint Hosting
The launch of Microsoft SharePoint may be able to proper....


SharePoint is software that can connect people....


SharePoint hosting offers a notable compilation of tools and appli....


When running a business, you most definitely want everything well ....


What SharePoint 2010 hosting has in store for you? SharePoint 2010....


SharePoint hosting offers an impressive collection of tools and ap....


Testimonial
SeekDotNet Really World Class ASP.NET Hosting Provider. Would recommend this to everyone. "Damian"
"I had a issue with my account and got such good support from seekdotnet staff.. It makes me happy to know you have such a quick response team(staff)in place. Regards, One very happy customer."Ultan Kelly"
Click here to see other testimonials