ASP.NET 4.5 Web Hosting
Your
ASP.NET 4.5 Hosting
search is over! SeekDotNet.com provides Windows Hosting with ASP.NET 4.5. All of our Windows hosting packages support .NET Framework 4.5.
ASP.NET 4.5 and .NET Framework 4.5 are the next version of ASP.NET Technology from Microsoft. This new .NET 4 Framework and Visual Studio 11 have tons of features and improvements from previous version that can help developers to build and manage great websites and applications in shorter time and generate faster performance.
SeekDotNet proudly announces that all of our hosting plans support
ASP.NET 4.5 hosting
and
.NET Framework 4.5.
hosted on
Windows 2008
Server and
IIS 7
We still support
ASP.NET 4.0
,
ASP.NET 3.5 Hosting
and
ASP.NET 2.0 Hosting
.
ASP.NET 4.5 supports the ability to read streams asynchronously on an HTTP request entity, and the ability to flush asynchronously. ASP.NET 4.5 also gives you the ability to double-buffer an HTTP request entity, which provides easier integration with downstream HTTP handlers such as .aspx page handlers and ASP.NET MVC controllers.
ASP.NET 4.5 also add a new companion method for reading the request entity in a buffered way. This new overload works by supporting both synchronous and asynchronous reads.
ASP.NET 4.5 makes it easy to selectively read invalidated request data. ASP.NET 4.5 also integrates the popular AntiXSS library (formerly an external library).
ASP.NET 4.5 introduces two features that make it easy for you to selectively work with invalidated input: deferred request validation and access to unvalidated request data.
SeekDotNet ASP.NET 4.5 Hosting Features and Benefits
Asynchronously Reading and Writing HTTP Requests and Responses

Improvements to HttpRequest handling

New ASP.NET Request Validation Features

Performance Improvements for Web Hosting

ASP.NET MVC 4

ASP.NET Web Pages 2
Order ASP.NET 4.5 Hosting with Us
ASP.NET Software Installer
We Are Here to Help!
We are extremely proud of our support and are available to help you at anytime.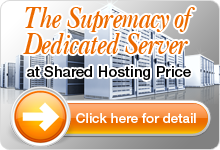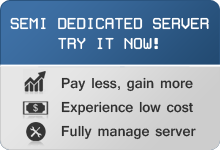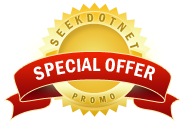 .NET Technology Blog
SeekDotNet.com as a leading web hosting provider is eager to give its ....


The .NET technology is now has a new comer in its array of content....


ASP Documentation Tool is a tool that is very helpful to create docu....


Ajax-enabled Hosting Server Controls One of the strength of the....


Development of the worldwide web continues to arise and it becomes....


For the past few years, ASP.NET has proved to be a very mature, stable....


Testimonial
SeekDotNet Really World Class ASP.NET Hosting Provider. Would recommend this to everyone. "Damian"
"I had a issue with my account and got such good support from seekdotnet staff.. It makes me happy to know you have such a quick response team(staff)in place. Regards, One very happy customer."Ultan Kelly"
Click here to see other testimonials