SeekDotNet.com Newsletter
Subscribe to SeekDotNet.com's newsletter and discover :
How to instantly improve your website effectiveness.
Simple ways to improve your search engine rankings.
Easy guides on ASP.NET hosting, SEO, web design and etc.
Our latest promo programs and updated technology.
And much more.
The Guide to Have a Successful Website
Whether it's personal or business, you likely want your website to succeed, have high traffic with many loyal visitors. You also know that goal can be reached by providing your website with eye-catching design, useful content, ramp up the SEO efforts and social media?
Plus, you need robust hosting technology that will assure your website experiences 99.9% uptime. With support from IT professionals who ready to assist you every time.
What if you need information on latest hosting technology, upgraded tools or newest software available? How do you cut cost on web hosting? It's easy!
SeekDotNet.com provides you with info-rich newsletter that covers all latest information and news about our discount programs, updated technology and hosting packages.
Ultimately, you'll learn fast and easy ways to develop and expand your website.
And you can do it all without having to become an expert on every topic!
Sign Up and Subscribe Our Newsletter
We Are Here to Help!
We are extremely proud of our support and are available to help you at anytime.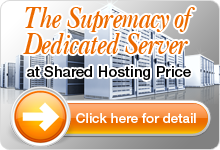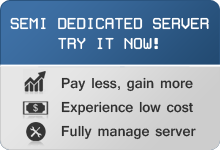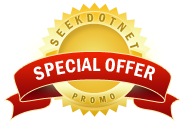 Press Release
SeekDotNet.com Offering Web Hosting Discount on Valentine's Day S....


SeekDotNet.com offers Shared and Reseller hosting subscr....


SeekDotNet.com as a leading web hosting provider is eager to give its ....


SeekDotNet, a Delaware-based provider of Windows hosting, ASP.NET host....


SeekDotNet, first-class web hosting provider, including dedicated serv....


SeekDotNet, a reliable web hosting company specializing in ASP.NET hos....


Testimonial
SeekDotNet Really World Class ASP.NET Hosting Provider. Would recommend this to everyone. "Damian"
"I had a issue with my account and got such good support from seekdotnet staff.. It makes me happy to know you have such a quick response team(staff)in place. Regards, One very happy customer."Ultan Kelly"
Click here to see other testimonials