Silverlight 4 Hosting is now available at SeekDotNet.com
Windows Web Hosting and Silverlight 4
SeekDotNet.com hosting platform is Silverlight 4.0 compatible. We also support Silverlight 2.0 and Silverlight 3.0
Microsoft Silverlight is a cross-browser, cross-platform plug-in for delivering the next generation of .NET based media experiences and rich interactive applications for the Web. Silverlight offers a flexible programming model that supports AJAX, VB, C#, Python, and Ruby, and integrates with existing Web applications. The software is sever independent so you can use it on any hosting platform.
Microsoft Silverlight Compatibility Features
Silverlight 4 Hosting at SeekDotNet.com are compatible with Windows 2003 hosting with IIS 6 Hosting and Windows 2008 hosting with IIS 7 Hosting. It also be able to functions well on MS SQL 2005 hosting and the latest MS SQL 2008 hosting. Silverlight hosting is ASP.NET Ajax hosting compatible.
Why hosting Silverlight with Us?
Our hosting plan support automated Silverlight installation
Every website is hosted using Isolated Application Pool in order to meet maximum security standard and reliability
24/7/365 Technical and Email support from our Silverlight Expert
Managed Backup / Recovery of customer data - Our company backs up all data daily and is available for recovery at anytime at your request
Fast and secure SQL 2005 and Web servers give you maximum reliability and performance
Fast and dedicated customer service second to none in the reseller hosting industry
We have wide-ranging experience with Silverlight 4 wesite hosting, CS deployments and troubleshooting
SeekDotNet.com windows hosting is compatible with the Silverlight 4 web hosting management and collaboration application
Silverlight 4 Hosting Features
Webcam and Microphone Support.

Silverlight 4 now support capture source input from the user's audio device or video device.

Printing.

You can now print the user interface of a Silverlight application by using the PrintDocument class.

Full Screen Support.

Silverlight now enables applications to remain in full-screen mode when another application is active.

Cross-browser, cross-platform support.

Silverlight runs the same on all popular browsers (on any platform).

WPF and XAML Features

Silverlight includes Windows Presentation Foundation (WPF) technology, which greatly extends the elements in the browser for creating UI. WPF lets you create immersive graphics, animation, media, and other rich client features, extending browser-based UI beyond what is available with HTML alone.

Extensions to JavaScript

Silverlight provides extensions to the universal browser scripting language that provide powerful control over the browser UI, including the ability to work with WPF elements

Integration with existing applications

Silverlight integrates seamlessly with your existing JavaScript and ASP.NET AJAX code to complement functionality you have already created.
Order Silverlight 4 Hosting with Us
ASP.NET Software Installer
We Are Here to Help!
We are extremely proud of our support and are available to help you at anytime.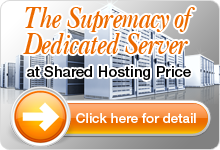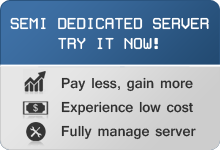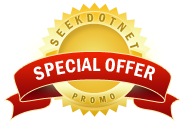 Silverlight Hosting
Silverlight is a development platform for writing and running rich....


Due to the rapid advancement in technology, li....


Nowadays net reporting is a system that is used by all corporate a....


There are many things to consider when choosing a web hosting plan. Th....


Silverlight 3 hosting Full supported by Visual Studio Hosting , highli....


Microsoft Silverlight is a web application framework that provides int....


Testimonial
SeekDotNet Really World Class ASP.NET Hosting Provider. Would recommend this to everyone. "Damian"
"I had a issue with my account and got such good support from seekdotnet staff.. It makes me happy to know you have such a quick response team(staff)in place. Regards, One very happy customer."Ultan Kelly"
Click here to see other testimonials