IIS 7 Hosting with Seekdotnet.com
Windows Web Hosting and IIS 7
SeekDotNet.com provides IIS 7 Hosting in Windows 2008 platform. Microsoft launched IIS 7 as the next generation of web server to be integrated with Windows 2008. It also fully supported with Windows Server 2008.
All our plans offered only hosted in Windows Server platform only. We offer IIS 7.0 hosting packages with affordable prices and great support. We fully Support MS SQL Express , Windows SharePoint, DotNetNuke, PHPBB Hosting and much more. You can start hosting all the available free software in the market with all of our hosting plan.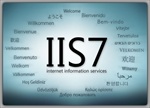 IIS 7 Compatibility Features
IIS 7.0 Hosting at SeekDotNet.com are compatible with Windows 2008 hosting. It also be able to functions well on the latest MS SQL 2008 hosting. It is ASP.NET Ajax hosting and Silverlight Hosting compatible. Clients still able to choose to host their website on Windows 2003 hosting with IIS 6.0 Hosting.
Why hosting IIS 7 with Us?
Our hosting plan support automated installation
Every website is hosted using Isolated Application Pool in order to meet maximum security standard and reliability
24/7/365 Technical and Email support from our experts
Managed Backup / Recovery of customer data - Our company backs up all data daily and is available for recovery at anytime at your request
Fast and secure SQL 2005 and Web servers give you maximum reliability and performance
Fast and dedicated customer service second to none in the reseller hosting industry
We have wide-ranging experience with IIS 7 hosting, CS deployments and troubleshooting
SeekDotNet.com windows hosting is compatible with the IIS 7 hosting management and collaboration application
IIS 7 Hosting Features
Modular Architecture

IIS 7 is built in with more than 40 feature modules that can be independently installed.

Unified Configuration Features

IIS 7 provides developers and administrators a configuration system for storing all IIS and ASP.NET settings in a single XML format and includes a set of managed code and scripting APIs for configuration for the entire Web platform.

Security Features

IIS 7 enhance the security of the web server with built-in request filtering, rules-based URL authorization support, powerful form-based authentication, and absolute attack surface control.

FastCGI Support Features

FastCGI provides a high-performance alternative to the Common Gateway Interface (CGI), a standard way of interfacing external applications with Web servers.
Order IIS 7 Hosting with Us
ASP.NET Software Installer
We Are Here to Help!
We are extremely proud of our support and are available to help you at anytime.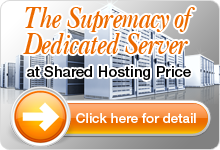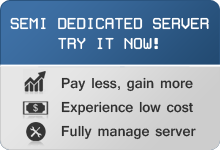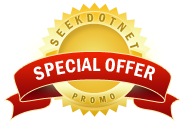 Windows Technology Blog
Windows Server 2008 R2 includes many enhancements that make this....


Microsoft has created a new FTP service that has been completely rewri....


Silverlight 3 hosting Full supported by Visual Studio Hosting , highli....


Microsoft Silverlight is a web application framework that provides int....


Testimonial
SeekDotNet Really World Class ASP.NET Hosting Provider. Would recommend this to everyone. "Damian"
"I had a issue with my account and got such good support from seekdotnet staff.. It makes me happy to know you have such a quick response team(staff)in place. Regards, One very happy customer."Ultan Kelly"
Click here to see other testimonials