Visual Studio Web Hosting
Microsoft Visual Studio is the main Integrated Development Environment (IDE) from Microsoft. It can be used to develop console and Graphical user interface applications along with Windows Forms applications, web sites, web applications, and web services in both native code together with managed code for all platforms supported by Microsoft Windows, Windows Mobile, .NET Framework, .NET Compact Framework and Microsoft Silverlight.
Visual Studio includes a code editor supporting IntelliSense as well as code refactoring. The integrated debugger works both as a source-level debugger and a machine-level debugger.
Visual Studio Hosting with SeekDotNet.com
ASP.NET 2.0 Hosting at SeekDotNet.com supports Visual Studio 2005 Hosting and ASP.NET 3.5 Hosting plans supports latest Visual Studio 2008 hosting.
Visual Studio Hosting Compatibility Features
Visual Studio Hosting at SeekDotNet.com are compatible with Windows 2003 hosting with IIS 6 Hosting and Windows 2008 hosting with IIS 7 Hosting. It also be able to functions well on MS SQL 2005 hosting and the latest MS SQL 2008 hosting. Visual Studio hosting is ASP.NET Ajax hosting compatible.
What type of features does Visual Studio support?
Visual Studio supports languages by means of language services, which allow any programming language to be supported (to varying degrees) by the code editor and debugger, provided a language-specific service has been authored. Built-in languages include C/C++ (via Visual C++), VB.NET (via Visual Basic .NET), and C# (via Visual C#).
It also supports XML/XSLT, HTML/XHTML, JavaScript and CSS. Language-specific versions of Visual Studio also exist which provide more limited language services to the user. These individual packages are called Microsoft Visual Basic, Visual J#, Visual C#, and Visual C++
Visual Studio Hosting Features
WPF Designer

Introduced with Visual Studio 2008. It supports uses the drag and drop metaphor.

Web designer

It uses a code-behind model to link with ASP.NET code. Visual Studio 2008 onwards, the layout engine used by the web designer is shared with Microsoft Expression Web.

Data designer

The data designer can be used to graphically edit database schemas, including typed tables, primary and foreign keys and constraints.

Open Tabs Browser

The open tabs browser is used to list all open tabs and switch between them

Solution Explorer

The Solution Explorer is used to manage and browse the files in a solution.

Data Explorer

Data Explorer is used to manage databases on Microsoft SQL Server instances.
Order Visual Studio Hosting with Us
ASP.NET Software Installer
We Are Here to Help!
We are extremely proud of our support and are available to help you at anytime.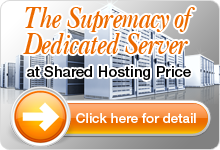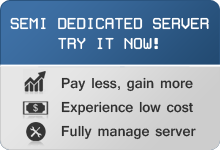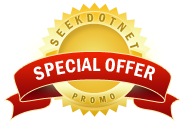 .NET Technology Blog
SeekDotNet.com as a leading web hosting provider is eager to give its ....


The .NET technology is now has a new comer in its array of content....


ASP Documentation Tool is a tool that is very helpful to create docu....


Ajax-enabled Hosting Server Controls One of the strength of the....


Development of the worldwide web continues to arise and it becomes....


For the past few years, ASP.NET has proved to be a very mature, stable....


Testimonial
SeekDotNet Really World Class ASP.NET Hosting Provider. Would recommend this to everyone. "Damian"
"I had a issue with my account and got such good support from seekdotnet staff.. It makes me happy to know you have such a quick response team(staff)in place. Regards, One very happy customer."Ultan Kelly"
Click here to see other testimonials