Visual Studio 2008 Web Hosting
Visual Studio 2008 is the recommended tool for developing ASP.NET applications. Unlike previous versions of Visual Studio, which were targeted to a specific framework version (i.e., Visual Studio .NET 2003 targeted ASP.NET 1.1 and Visual Studio 2005 targeted ASP.NET 2.0), Visual Studio 2008 is multi-targeted, meaning that you choose from a drop-down list whether to have Visual Studio 2008 build applications against the ASP.NET 2.0, 3.0, or 3.5 frameworks
Visual Studio 2008 (VS.NET 2008) also includes an improved Designer experience, JavaScript debugging and IntelliSense features, and the ability to view and even step into the core .NET Framework code during debugging.
Visual Studio 2008 Hosting with SeekDotNet.com
ASP.NET 2.0 Hosting at SeekDotNet.com supports Visual Studio 2005 Hosting and ASP.NET 3.5 Hosting plans supports latest Visual Studio 2008 hosting. View more Visual Studio hosting details.
Visual Studio 2008 Hosting Compatibility Features
Visual Studio 2008 Hosting at SeekDotNet.com are compatible with Windows 2003 hosting with IIS 6 Hosting and Windows 2008 hosting with IIS 7 Hosting. It also be able to functions well on MS SQL 2005 hosting and the latest MS SQL 2008 hosting. Visual Studio 2008 hosting is ASP.NET Ajax hosting compatible.
Visual Studio 2008 FAQ
What type of applications does Visual Studio 2008 support?

Visual Studio 2008 is focused on development of Windows Vista, 2007 Office system, and Web applications. Among other things, it brings a new language feature, LINQ, new versions of C# and Visual Basic languages, a Windows Presentation Foundation visual designer, and improvements to the .NET Framework.

How efficient is Visual Studio 2008?

The Visual Studio debugger includes features targeting easier debugging of multi-threaded applications. In debugging mode, in the Threads window, which lists all the threads, hovering over a thread will display the stack trace of that thread in tooltips. The threads can directly be named and flagged for easier identification from that window itself.

The Visual Studio debugger supports integrated debugging of the .NET Framework 3.5 BCL. It can dynamically download the BCL source code and debug symbols and allow stepping into the BCL source during debugging.
Visual Studio 2008 Hosting Features
LINQ Support

LINQ essentially is the composition of many standard query operators that allow you to work with data in a more intuitive way.

Windows Presentation Foundation

Visual Studio 2008 contains plenty of WPF Windows Presentation Foundation Library templates. By this a visual developer who is new to .NET, C# and VB.NET can easily develop the 2D and 3D graphic applications.

Multi-Targeting Support

Visual studio 2008 are able to create, run, debug the .NET 2.0, .NET 3.0 and .NET 3.5 applications. You can also deploy .NET 2.0 applications in the machines which contains only .NET 2.0 not .NET 3.x.

JavaScript Debugging Support

Debugging the error in JavaScript is very difficult. Now Visual Studio 2008 makes it is simpler with JavaScript debugging.

Debugging .NET Framework Library Source Code

With Visual Studio 2008 you can debug the source code of .NET Framework Library methods.
Order Visual Studio 2008 Hosting with Us
ASP.NET Software Installer
We Are Here to Help!
We are extremely proud of our support and are available to help you at anytime.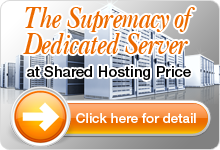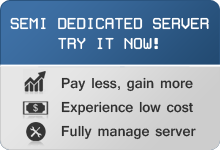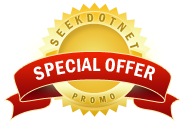 .NET Technology Blog
SeekDotNet.com as a leading web hosting provider is eager to give its ....


The .NET technology is now has a new comer in its array of content....


ASP Documentation Tool is a tool that is very helpful to create docu....


Ajax-enabled Hosting Server Controls One of the strength of the....


Development of the worldwide web continues to arise and it becomes....


For the past few years, ASP.NET has proved to be a very mature, stable....


Testimonial
SeekDotNet Really World Class ASP.NET Hosting Provider. Would recommend this to everyone. "Damian"
"I had a issue with my account and got such good support from seekdotnet staff.. It makes me happy to know you have such a quick response team(staff)in place. Regards, One very happy customer."Ultan Kelly"
Click here to see other testimonials