SeekDotNet supports MS SQL Server 2000 Hosting
MS SQL Server 2000 Hosting Summary
SQL Server 2000 is a relational database management system that offers a variety of administrative tools to ease the burdens of database development, maintenance and administration.
Optional ADD-ONS MSSQL 2000 Reporting Services
SQL Server 2000 Reporting Services (RS) is a robust solution to authorize, manage, and deliver both of paper-oriented reports and interactive web-based reports. With SQL Reporting Services, companies can create reports to be published to the Report Server using Microsoft or third-party design tools that use Report Definition Language (RDL), an XML-based industry standard.
The Latest Version Of SQL Server Available on SeekDotNet.com
SQL Server 2005 hosting and the all brand new SQL Server 2008 hosting.
Why choose our SQL Server 2000 Hosting?
We provide reliability, great performance and dedicated resources for your application
Fully support on all SQL Server 2000 features plus its new features included DBO Rights to SQL 2000, ASP.NET SQL Session, SQLXML 4.0, Order Multiple SQL 2005 Database Add-ons Additional SQL 2000 Login Manager
We have a full team of experts that have broad-range of experiences in SQL Hosting administration, optimization, backups, restores, and implementation
We offer the cheapest implementation and maintenance costs in the industry
Our dedicated SQL Server 2000 Hosting is a comprehensive, enterprise-class SQL database hosting product, providing core support for Extensible Markup Language (XML) and internet queries
We support Easy-to-Use Business Intelligence (BI) Tools
We also support Self-Tuning and Management Capabilities
We provide daily routine backup copy of your database to ensure reliability
MS SQL 2000 Hosting Features
Data Mining

Data mining helps users analyze data in voluminous relational databases and multidimensional OLAP cubes to uncover hidden patterns that can be used to predict future trends. SQL 2000 Hosting allows the use of clustered algorithms that help record data that exhibit similar and predictable characteristics into clusters.

Web based Analysis

SQL 2000 Hosting expands all its features on to the web. Remote users who are not connected to the Intranet can access data through HTTP.

Enhanced Security

A source cube can be defined at the owner's end and sensitive information can be stored in it securely.
MS SQL Server 2000 Hosting Plans
Order MSSQL 2000 Hosting with Us
ASP.NET Software Installer
We Are Here to Help!
We are extremely proud of our support and are available to help you at anytime.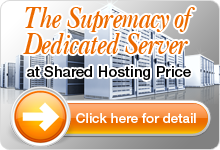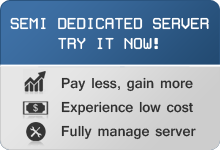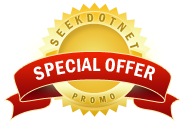 .NET Technology Blog
SeekDotNet.com as a leading web hosting provider is eager to give its ....


The .NET technology is now has a new comer in its array of content....


ASP Documentation Tool is a tool that is very helpful to create docu....


Ajax-enabled Hosting Server Controls One of the strength of the....


Development of the worldwide web continues to arise and it becomes....


For the past few years, ASP.NET has proved to be a very mature, stable....


Testimonial
SeekDotNet Really World Class ASP.NET Hosting Provider. Would recommend this to everyone. "Damian"
"I had a issue with my account and got such good support from seekdotnet staff.. It makes me happy to know you have such a quick response team(staff)in place. Regards, One very happy customer."Ultan Kelly"
Click here to see other testimonials