Subsonic Project Web Hosting
SubSonic is a .net open source project developed by Rob Conery and a core team of developers including Eric Kemp, Scott Watermasysk, Jon Galloway, Phil Haack, and Gavin Joyce. The current stable release is version 2.0.3.

Subsonic Hosting Compatibility Features
Subsonic Hosting at SeekDotNet.com are compatible with Windows 2003 hosting with IIS 6 Hosting and Windows 2008 hosting with IIS 7 Hosting. It also be able to functions well on MS SQL 2005 hosting, MS SQL 2008 hosting and the latest MS SQL 2012 hosting. Subsonic hosting is ASP.NET Ajax hosting and Silverlight Hosting compatible.
Subsonic Project FAQ
Why Choose Subsonic project compatible hosting?
Subsonic integrated a Data Access Layer (DAL) builder that does not requires code for application development. It builds itself at compile-time with a full object layer. It consist a dynamic query tool that lets you use SQL Server and the Enterprise Library without sophisticated SQL knowledge. By using Subsonic project, you will be in control of your application from start to finish in a short period of time.
Subsonic Project Hosting Features
Data Access Layer (DAL)

Subsonic builds code itself at compile-time with a full object layer and strongly-typed collections.

Efficient Toolset

Subsonic efficient website building toolset such as Rails-like scaffolding, migrations (DB Versioning), and code generators.

OR Mapper Tools

An OR Mapper that extends to views and stored procedures

Dynamic Query Tool

Help users to integrate and use SQL server without knowing the SQL coding.
Order Subsonic Hosting with Us
We Are Here to Help!
We are extremely proud of our support and are available to help you at anytime.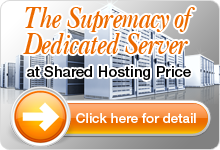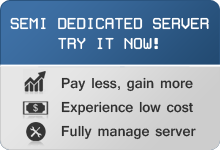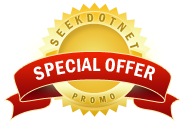 .NET Technology Blog
SeekDotNet.com as a leading web hosting provider is eager to give its ....


The .NET technology is now has a new comer in its array of content....


ASP Documentation Tool is a tool that is very helpful to create docu....


Ajax-enabled Hosting Server Controls One of the strength of the....


Development of the worldwide web continues to arise and it becomes....


For the past few years, ASP.NET has proved to be a very mature, stable....


Testimonial
SeekDotNet Really World Class ASP.NET Hosting Provider. Would recommend this to everyone. "Damian"
"I had a issue with my account and got such good support from seekdotnet staff.. It makes me happy to know you have such a quick response team(staff)in place. Regards, One very happy customer."Ultan Kelly"
Click here to see other testimonials