ASP.NET Model View Controller (MVC) Web Hosting
MVC is a framework methodology that divides an application's implementation into three component roles: models, views, and controllers.
M or "Models" in a MVC represents the based application are the components of the application that are responsible for maintaining state. Often this state is persisted inside a database.
V or "Views" in a MVC based application are the components responsible for displaying the application's user interface. Typically this UI is created off of the model data.
C or "Controllers" in a MVC based application are the components responsible for handling end user interaction, manipulating the model, and ultimately choosing a view to render to display UI.
ASP.NET MVC FAQ
What are the recent changes in ASP.NET MVC?
Benefits of using a MVC includes separation of concerns between the models, views and controllers within an application. Maintaining a clean separation of concerns makes the testing of applications much easier, since the contract between different application components are more clearly defined and articulated.
Model View Controller (MVC) Hosting Compatibility Features
ASP.NET MVC hosting plans at SeekDotNet.com are compatible with Windows 2003 hosting with IIS 6 Hosting and Windows 2008 hosting with IIS 7 Hosting. It also be able to functions well on MS SQL 2000 hosting, MS SQL 2005 hosting and the latest MS SQL 2008 hosting. ASP.NET Ajax hosting and Silverlight Hosting compatible.
The new .NET framework in ASP.NET MVC
Web controls and page rendering logic that make up ASP.NET are implemented as classes in the .NET Framework. Yet the .NET Framework comprises much more than just ASP.NET. ASP.NET MVC hosting provides better support to IIS7. IIS7 and ASP.NET MVC modules and handlers support unified configuration. In fact a user can have multiple versions of ASP.NET on the same machine.
ASP.NET MVC Hosting Features
Separation of Concerns, Testability, and TDD

All core contracts within the MVC framework are interface based and easily mockable. unit test the application without having to run the Controllers within an ASP.NET process.

Extensible and Pluggable

Allow to plug-in your own view engine, routing policy, parameter serialization. It also support existing dependency injection and IOC container models.

Powerful URL Mapping Component Integrated

URLs do not need to have extensions within them, and are designed to easily support SEO and REST-friendly naming patterns.

supports using the existing ASP.NET .ASPX, .ASCX

Allow users easily use existing ASP.NET features like nested master pages, declarative server controls, templates, data-binding and many more.
Order ASP.NET MVC Hosting with Us
ASP.NET Software Installer
We Are Here to Help!
We are extremely proud of our support and are available to help you at anytime.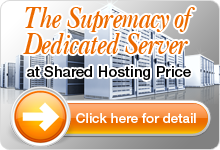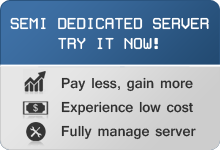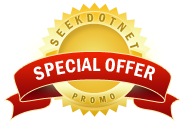 .NET Technology Blog
SeekDotNet.com as a leading web hosting provider is eager to give its ....


The .NET technology is now has a new comer in its array of content....


ASP Documentation Tool is a tool that is very helpful to create docu....


Ajax-enabled Hosting Server Controls One of the strength of the....


Development of the worldwide web continues to arise and it becomes....


For the past few years, ASP.NET has proved to be a very mature, stable....


Testimonial
SeekDotNet Really World Class ASP.NET Hosting Provider. Would recommend this to everyone. "Damian"
"I had a issue with my account and got such good support from seekdotnet staff.. It makes me happy to know you have such a quick response team(staff)in place. Regards, One very happy customer."Ultan Kelly"
Click here to see other testimonials