BlogEngine Hosting
BlogEngine Hosting Requirements
You have to ensure that your hosting plan supports and does have one new MS SQL 2005 database, MS SQL 2008 database or MS SQL 2012 database available for the installation. Without the accessibility of the MSSQL database, the free installation will not work and hence, your BlogEngine hosting cannot be installed. BlogEngine Hosting also requires Windows 2003 hosting with IIS 6 hosting compatible, Windows 2008 hosting with IIS 7.0 hosting
What is BlogEngine Hosting?
BlogEngine is an open source .NET blogging project that was born out of desire for a better blogging platform. A blog platform which are less complexity, easy customization, and the latest of .NET features.
What are the Advantages of BlogEngine Hosting?
BlogEngine Hosting allows you to have your site instantly set up with blog easily. A small download and easy to follow instructions get you up and running in minutes. You can choose from various themes or make your own theme. Extend the functionality by creating your own custom control or add some of the many built into the system.
Why Choose BlogEngine Hosting?
BlogEngine Hosting was designed using the current .NET framework and focused on simplicity, ease of extendibility, and innovative features. With BlogEngine.NET, you can multiple of blogs as your preferences.
Why Choose BlogEngine Hosting from Us?
Our hosting plan support automated BlogEngine installation, building Blog, and Forums
Every website is hosted using Isolated Application Pool in order to meet maximum security standard and reliability
24/7/365 Technical and Email support from our BlogEngine Expert
Managed Backup / Recovery of customer data - Our company backs up all data daily and is available for recovery at anytime at your request
Fast and secure SQL 2005 and Web servers give you maximum reliability and performance
Fast and dedicated customer service second to none in the Windows reseller hosting industry and Windows Hosting Provider
We have wide-range experiences with BlogEngine hosting, CS deployments and troubleshooting
SeekDotNet.com windows web hosting is compatible with the BlogEngine hosting management and collaboration application
Other Features of BlogEngine Hosting
Cool Widgets Integrated

There is a variety of cool widgets such as an AJAX post calendar or a blogroll that retrieves the latest posts from each blog and displays the title beneath the blog. Controls are configurable from the BlogEngine admin section.

Web 2.0 Platform

BlogEngine Hosting features social bookmarks, OpenSearch support, XFN tags, AJAX, FOAF, SIOC, APML, Gravatars, coComments , tag cloud, Google sitemap and other so called Web 2.0 features.

Advanced Comment System Features

Comments are a very important part of a blog, so BlogEngine.NET features a very advanced commenting system in AJAX that supports country flags, live preview, Gravatars, coComments ¨C all of which can easily be modified in the admin section. 

RSS, Email, and News Server support

With features such as RSS and Secure RSS Community Server information is easily delivered in a variety of ways. Additionally through the News Server add-on and Email add-on your Community Server system is easily accessible on-line or off-line with any email client or news reader client.
Our BlogEngine Hosting Plan
Order Blog Engine Hosting with Us
Other Blogging Software Portals
ASP.NET Software Installer
We Are Here to Help!
We are extremely proud of our support and are available to help you at anytime.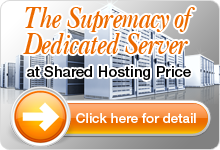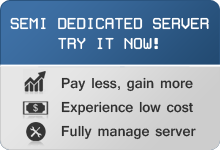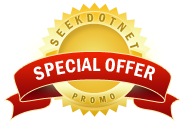 ASP.Net Portal
One of the useful and neat features in ASP.NET 2.0 applications is....


This is the third in a series of tutorials about developing ASP.NET we....


What is ASP.NET? ASP.NET means Active Server Pages. NET and was de....


Are you confused deciding which hosting platform to choose for you....


Ajax-enabled Hosting Server Controls One of the strength of the....


Development of the worldwide web continues to arise and it becomes....


Testimonial
SeekDotNet Really World Class ASP.NET Hosting Provider. Would recommend this to everyone. "Damian"
"I had a issue with my account and got such good support from seekdotnet staff.. It makes me happy to know you have such a quick response team(staff)in place. Regards, One very happy customer."Ultan Kelly"
Click here to see other testimonials