Our SEO Services
SEO Service Packages (Coming Soon!)
Press Release Submission Service with SeekDotNet.com
What is Press Release Submission?

Press release is an official statement to announce something like your product, promotion, updates or new policy. Press release submission, will help your company to boost brand awareness, promote your company presence and in return will boost company sales..

Why Press Release Submission?

Quality press releases that are submitted according to industry guidelines get results. Period. Press attention translates into orders, and orders translate to increased profit for your business! Just being exposed to a wider audience automatically increases you traffic, and makes you more likely to succeed.
Press Release Submission Solution By SeekDotNet.com
Press Release is optimized and is Search engine friendly
Upload Video clip to your press release for no extra charge.
Include high resolution image / picture in your press release
Include up to 3 Keywords in Press release.
Professionally written Press Release up to 500 word in a newsworthy format.
Press release will be based on your product and service.
All Press release written will be approved for guaranteed satisfaction.
Fast and accurate service
Advantage of Press Release By SeekDotNet.com
Boosts your site's Ranking in Search Engines.
Drives targeted traffic to your website.
Increases one-way valid backlinks to your website.
Increases your product sales.
Helps to get your pages crawled easily by major search engines.
Press release will be based on your product and service.
Helps to get your pages crawled easily by major search engines.
Where we send your Press Release ?
We use newswire services, XML, RSS feeds, e-mail, FTP feeds and other Internet-based technologies to distribute press releases to your target audiences. We take your news to 85,000 registered journalists in over 22,000 newsrooms in the format they request. This assures that your releases are delivered and they receive the attention they deserve
Submission Package Offer
Press Release Writing and Distribution (10 Days)

This is designed to write professional press release for your website and distribute it and get free detailed report, one free 500-word press release written for your keywords. as bonuses
We Are Here to Help!
We are extremely proud of our support and are available to help you at anytime.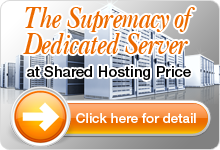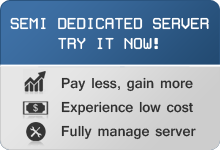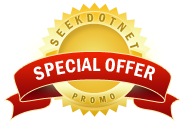 SEO Service Blog
Whether you have business website or personal blog, loyal visitors are....


If you're just starting out building your own business or personal....


This is another post that inspired by many questions I saw on foru....


It can be frustrating if you have done a lot of SEO works but you can'....


I read a lot of complaints from site owners on how their sites had....


Articles Directory is one of the vital tools for search engine optimiz....


Testimonial
SeekDotNet Really World Class ASP.NET Hosting Provider. Would recommend this to everyone. "Damian"
"I had a issue with my account and got such good support from seekdotnet staff.. It makes me happy to know you have such a quick response team(staff)in place. Regards, One very happy customer."Ultan Kelly"
Click here to see other testimonials