Our SEO Services
SEO Service Packages (Coming Soon!)
Advantages of Search Engine Optimization
Great tools to promote your website
Boost your website SERPs
Generate more traffics to your website
What is Search Engine Optimization?
Everytime users hit 'enter' in a search engine, they usually tend to visit websites that are on the top list or on first - third page. There is where your site supposed to be. Search Engine Optimization (SEO) techniques ensure your website will rank better and achieve high SERPs.




What are the methodes of Search Engine Optimization?

There are two major Search Engine Optimization techniques: On Page and Off Page Optimization. On Page Optimization involves analyze, choosing and applying the ideal keywords on your website. This includes creating the best Meta tags, keyword density and so on. Off Page Optimization involves links building, links exchange, submit your site to web directories and submit articles to articles directories.

We provide both On Page Optimization services and Off Page Optimization services. For better result, we always recommend you to do both method of optimization on your website.
On Page Optimization Service

We will complete Search Engine Optimization works on your site in 1-2 weeks. You will be provided with full and comprehensive report on what to be changed and improved. On Page and Off Page Optimization play equal vital roles in determine your page rankings on specific keyword. Strong Off Page that supported by perfect On Page Optimization will win your website over the competitors.

Key Features

Our SEO Experts will analyze your website page by page
You will receive a complete report on what keyword need to be altered, deleted and restructured
Ability to optimize up to 10 keyword for 10 different pages
Added Bonus: Report on how to improve website loading speed (Search Engine will crawl your site more often)
Title, Meta Tag Description, Meta Keyword will be optimized
CSS, JavaScript will be minified and compressed.

$60 for 10 Pages SEO On Page Optimization

Off Page Optimization Service

Our Off Page Optimization Service includes creating and building links to your website; increase traffic from third party websites. Below are the services that we provide.


 
How To Request The Search Engine Optimization (SEO) Services :
Choose which services you need.
Purchase the add-on from your billing portal (http://services.seekdotnet.com) or by clicking "BUY NOW" button bellow.
After the add-on is activated, please create a support ticket with the following required data :

The URL you want to use for your website optimization, it's usually : http://www.yourdomain.com
Five (5) keywords which you want to be used for your website optimization.
Your preferred Country where you want your site to be listed to.
When We have finished doing your request, We will send you the report to your email directly.

We Are Here to Help!
We are extremely proud of our support and are available to help you at anytime.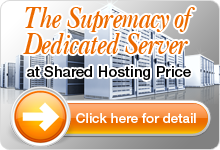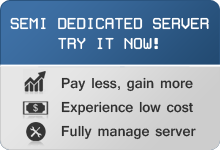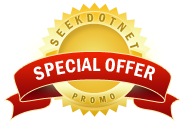 SEO Service Blog
Through the progress of social media, everything you posted ....


Whether you have business website or personal blog, loyal visitors are....


If you're just starting out building your own business or personal....


This is another post that inspired by many questions I saw on foru....


It can be frustrating if you have done a lot of SEO works but you can'....


I read a lot of complaints from site owners on how their sites had....


Testimonial
SeekDotNet Really World Class ASP.NET Hosting Provider. Would recommend this to everyone. "Damian"
"I had a issue with my account and got such good support from seekdotnet staff.. It makes me happy to know you have such a quick response team(staff)in place. Regards, One very happy customer."Ultan Kelly"
Click here to see other testimonials