SeekDotNet supports MS SQL Express 2008
MS SQL Server Express 2008.
Latest Updates
Start from 22 August 2009, SeekDotNet NO LONGER support MS SQL EXPRESS for new signup. SeekDotNet use MS SQL 2008 hosting technology which is fully compatible with MS SQL EXPRESS 2008.

SeekDotNet proudly announce that we support SQL Server 2008 Express Database Hosting. For developers who wants to have a test or development database for their website. SQL Server express 2008 is the best solutions. With almost the same features as SQL Server 2008 Database, you can ensure that all your development work can be transferred to SQL Server 2008 Database with ease.
All Shared Windows and ASP.NET Hosting plans will have SQL Server Express Database free. You can use it for your backup or your staging database server.
The Latest Version Of SQL Server Available on SeekDotNet.com
SQL Server 2005 hosting and the all brand new SQL Server 2008 hosting.
Why Hosting MS SQL Server 2008 Express With Us
We use dedicated SQL 2008 Servers provide enhanced performance, reliability, and dedicated resources for your application
Fully support on all SQL Server 2008 features plus new SQL Server 2005 features included DBO Rights to SQL 2000, ASP.NET SQL Session, SQLXML 4.0, Order Multiple SQL 2005 Database Add-ons Additional SQL 2000 Login Manager
We have a full team of Dedicated SQL Server Hosting experts that have a broad range of experience in SQL Hosting administration, optimization, backups, restores, and implementation
Tight integration with Visual Studio 2008 with SP1
Support for new data types and features like spatial data, HierarchyID, and FileStream makes it easier to model complex data
Support for MERGE, GROUPING SETS, sparse columns and table-valued parameters makes it easier to write T-SQL code
New Import/Export wizard makes it easy to migrate data
We will create a daily routine backup copy of your database to ensure reliability
MS SQL Express 2008 Hosting Features
Support for LINQ, Entity Data Model and ADO.NET Entity Framework make it easy to create next generation data-enabled applications

New Date and Time data types with time zone support and .NET compatibility provides full control over temporal data

New T-SQL IntelliSense support in SQL Server Management Studio makes it easy to write accurate T-SQL code

Access a vast community of other SQL Server enthusiasts from beginners to experts via the SQL Server Express forum
Order MS SQL 2008 Express Hosting with Us
ASP.NET Software Installer
We Are Here to Help!
We are extremely proud of our support and are available to help you at anytime.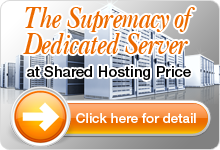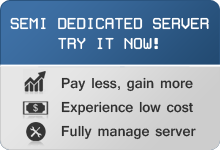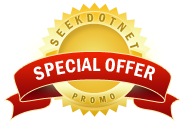 MSSQL 2008 Hosting Service
Usually concealed as the last layer in all software architecture, ....


WordPress has a templating system, which includes widgets that can....


MSSQL 2008 aims to make data management self-tuning, self organizing, ....


List of Tools that Comes Together With Microsoft SQL Server 2008 Th....


Windows hosting is compromised of several useful components, many of w....


Testimonial
SeekDotNet Really World Class ASP.NET Hosting Provider. Would recommend this to everyone. "Damian"
"I had a issue with my account and got such good support from seekdotnet staff.. It makes me happy to know you have such a quick response team(staff)in place. Regards, One very happy customer."Ultan Kelly"
Click here to see other testimonials