Gallery Web Hosting with SeekDotNet.com
Gallery Web Hosting Requirements
You have to ensure that your hosting plan supports and does have one new MYSQL database available for the installation. Without the accessibility of the MYSQL database, the free installation will not work and hence, your Gallery cannot be installed. It support PHP 4.3 or better and require MYSQL 4.1 or better. It requires Windows 2003 hosting with IIS 6 hosting compatible, Windows 2008 hosting with IIS 7.0 hosting
What is Gallery?
Gallery gives you an intuitive way to blend photo management on your own website. This can be done on a small personal site or a large community site.
What are the Advantages of Gallery?
Gallery features easy online photo album management, share your photo online with friends and community.
Why Choose Gallery?
It is free software. Each gallery contains as many photo albums as you want. Configuration of Gallery and administration of the photo albums is done entirely web interface. You don't need special knowledge and skills on your web server to install, configure and maintain it.
Why choose our Gallery Web Hosting?
Our hosting plan support automated installation.
Every website is hosted using Isolated Application Pool in order to meet maximum security standard and reliability
24/7/365 Technical and Email support from our Gallery Web Hosting Experts
Managed Backup / Recovery of customer data - Our company backs up all data daily and is available for recovery at anytime at your request
Fast and secure MySQL and Web servers give you maximum reliability and performance
Fast and dedicated customer service second to none in the Windows reseller hosting industry
We have wide-range experiences with Gallery hosting and troubleshooting
SeekDotNet.com windows hosting is compatible with the Gallery management and collaboration application
What are the features of Gallery Web Hosting?
Image Magick or NetPBM

Pick which image manipulation package you have on your server or want to use.

Image Quality and Size Configuration

You can limit the quality and size of images so that when images are uploaded, Gallery will resize them to save space.

Auto Rotate Images Features

Able to look at information in pictures from digital cameras and automatically rotate them as needed

Multi Languages Support

Choose which languages you want your Gallery to support and how the user is presented with the choice.
Gallery Web Hosting Screenshot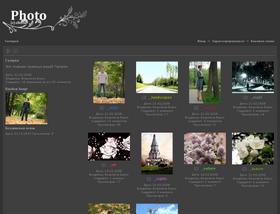 Order Gallery Web Hosting with Us
Other Image/Photo Gallery Software Portals
PHP Software Installer
PHP Software Installer
We Are Here to Help!
We are extremely proud of our support and are available to help you at anytime.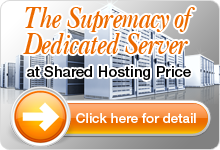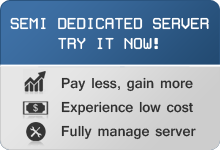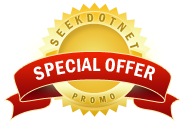 PHP Portal Blog
Joomla is one of the most popular content management. Here are some e....


vtiger CRM is an open source CRM application that was forked from Suga....


When managing customers in spreadsheets and email becomes too difficul....


If you are using wordpress, there is a tool to optimize your wordpress....


In Drupal 6's major usability improvements, security and maintainabili....


Joomla based on PHP framework is an open source content management sys....


Testimonial
SeekDotNet Really World Class ASP.NET Hosting Provider. Would recommend this to everyone. "Damian"
"I had a issue with my account and got such good support from seekdotnet staff.. It makes me happy to know you have such a quick response team(staff)in place. Regards, One very happy customer."Ultan Kelly"
Click here to see other testimonials