Compare Sharepoint 2010 Hosting Plans
Core Features
Sharepoint 2010 Hosting Plans
Sharepoint Bronze Plan
Sharepoint Silver Plan
Sharepoint Gold Plan
Document Storage Space
200 MB
2 GB
5 GB
Sharepoint Users
10
UNLIMITED
UNLIMITED
Bandwidth
50 GB
200 GB
400 GB
30 Days Full Money Back Guarantee
Yes
Yes
Yes
 
Have A Question? Chat With Us!
Sharepoint 2010 Foundation Features
Install WebParts
WSS 3 or Sharepoint 2010 Foundation
FREE 40 Sharepoint Templates
Number Of Sharepoints User Accounts
10
UNLIMITED
UNLIMITED
Anonymous Site Access
Manage Users/Groups via Control Panel
Remote Access via Sharepoint Designer
Email Features (Powered by SmarterMail Mail Server)
Email Storage
500 MB/domain
500 MB/domain
500 MB/domain
POP3/IMAP/SMTP
UNLIMITED
UNLIMITED
UNLIMITED
Aliases
UNLIMITED
UNLIMITED
UNLIMITED
Forwarders
UNLIMITED
UNLIMITED
UNLIMITED
Alternative SMTP Port
Mailing List
UNLIMITED
UNLIMITED
UNLIMITED
Spam Protection
Auto Responders
Outlook /Pocket PC Sync
Catch All Address
UNLIMITED
UNLIMITED
UNLIMITED
Web Mail
Demo Our Web Mail
SmarterMail Demo
SmarterMail Demo
SmarterMail Demo
Have A Question? Chat With Us!
IIS Web Server Features
Hosted in Windows 2008
Hosted in IIS 7
Full Trust and Medium Trust Supported
Switch Between Integrated and Classic Mode
URL Rewrite Module 2
ASP.NET WCF
Silverlight 4
ASP.NET MVC 2 Framework
ASP.NET AJAX and ATLAS
Virtual Directory
Smarter Statistics
24/7 FTP access
Raw Log Files
ASP.NET 1.1, 2.0, 3.5 and 4
ASP.NET Code Behind (C#, VB.NET)
Classic ASP
Windows Communication Foundation (WCF)
XML Web Services
RIA Services
WAP
Real Audio/Video Streaming
MSSQL Backups
 
Have A Question? Chat With Us!
We Are Here to Help!
We are extremely proud of our support and are available to help you at anytime.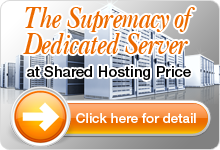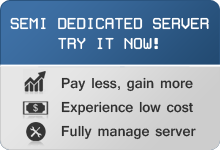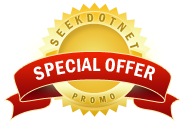 Sharepoint Hosting
The launch of Microsoft SharePoint may be able to proper....


SharePoint is software that can connect people....


SharePoint hosting offers a notable compilation of tools and appli....


When running a business, you most definitely want everything well ....


What SharePoint 2010 hosting has in store for you? SharePoint 2010....


SharePoint hosting offers an impressive collection of tools and ap....


Testimonial
SeekDotNet Really World Class ASP.NET Hosting Provider. Would recommend this to everyone. "Damian"
"I had a issue with my account and got such good support from seekdotnet staff.. It makes me happy to know you have such a quick response team(staff)in place. Regards, One very happy customer."Ultan Kelly"
Click here to see other testimonials