SeekDotNet.com supports SharePoint 3.0
Windows SharePoint Service 3.0 Summary

SharePoint 3.0 offers some key improvements over SharePoint Version 2, along with the introduction of SharePoint Designer 2007 - an exciting new web site development and management program that provides you powerful tools to build, customize, and contribute to SharePoint sites using the latest web design technologies and established standards in an IT-controlled environment.

What is SharePoint Designer 2007?

Office SharePoint Designer 2007 provides you with tools to automate your business processes, build efficient applications on top of the Microsoft SharePoint platform, and tailor your SharePoint site to your needs, all in an IT-managed environment. You can use Office SharePoint Designer 2007 to create and deploy interactive solutions on the SharePoint platform, without having to write code. Key features include:

Automate business processes such as document approval, custom event notification, and other collaboration tasks with the Workflow Designer.
Create reporting and tracking applications using data views and forms to easily gather and aggregate data from outside your site and from SharePoint lists and document libraries on the web site.
Get started fast with pre-built Microsoft Windows SharePoint Services Application Templates, which are fully customizable and extensible using Office SharePoint Designer 2007.
SharePoint Hosting Compatibility Features
SharePoint 3.0 Hosting at SeekDotNet.com are compatible with Windows 2003 hosting with IIS 6 Hosting and Windows 2008 hosting with IIS 7 Hosting. It also be able to functions well on MS SQL 2005 hosting and the latest MS SQL 2008 hosting. SharePoint 3.0 hosting is ASP.NET Ajax hosting compatible. Windows 2003 hosting supported.
Why hosting SharePoint 3.0 with Us?
Our hosting plan support automated SharePoint installation, building Blog, and Forums
Every website is hosted using Isolated Application Pool in order to meet maximum security standard and reliability
24/7/365 Technical and Email support from our SharePoint 3.0 Expert
Managed Backup / Recovery of customer data - Our company backs up all data daily and is available for recovery at anytime at your request
Fast and secure SQL 2005 and Web servers give you maximum reliability and performance
Fast and dedicated customer service second to none in the reseller hosting industry
We have wide-ranging experience with SharePoint 3.0 hosting, CS deployments and troubleshooting
SeekDotNet.com windows hosting is compatible with the SharePoint 3.0 hosting management and collaboration application
SharePoint 3.0 Features
Enhancements to content storage

SharePoint lists and libraries now provide per-item security for better data control and integrity, a recycle bin, and enhanced flexibility for storing more types of content.

Improvements to collaboration workspaces

SharePoint sites now offer e-mail and directory integration, alerts, Really Simple Syndication (RSS) publishing, templates for building blogs (also known as weblogs) and wikis, event and task tracking, improved usability, enhanced site navigation, and more.

Easier provisioning of workspaces

Windows SharePoint Services Version 3 provides more sophisticated and flexible security, as well as greater control over security settings and permissions.

Robust foundation for Web applications

Windows SharePoint Services Version 3 provides greater flexibility for customization and development of Web-based services and applications built on the Windows SharePoint Services platform.
ASP.NET Software Installer
We Are Here to Help!
We are extremely proud of our support and are available to help you at anytime.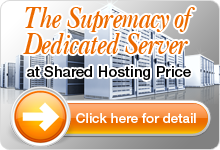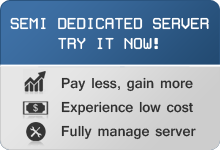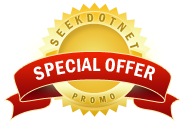 Sharepoint Hosting
The launch of Microsoft SharePoint may be able to proper....


SharePoint is software that can connect people....


SharePoint hosting offers a notable compilation of tools and appli....


When running a business, you most definitely want everything well ....


What SharePoint 2010 hosting has in store for you? SharePoint 2010....


SharePoint hosting offers an impressive collection of tools and ap....


Testimonial
SeekDotNet Really World Class ASP.NET Hosting Provider. Would recommend this to everyone. "Damian"
"I had a issue with my account and got such good support from seekdotnet staff.. It makes me happy to know you have such a quick response team(staff)in place. Regards, One very happy customer."Ultan Kelly"
Click here to see other testimonials