ASP Hosting
Active Server Pages (ASP), also known as Classic ASP or ASP Classic, was Microsoft's first server-side script-engine for dynamically-generated web pages. Initially released as an add-on to Internet Information Services (IIS) via the Windows NT Option Pack , it was subsequently included as a free component of Windows Server (since the initial release of Windows 2000 Server). ASP.NET has superseded ASP.
Microsoft Active Server Pages enables HTML pages to be dynamic and interactive by embedding scripts, i.e. either VBScript or Java Script. ASP pages with the file extension .asp are processed on-the-fly by the web server and any browser can render ASP pages as the resulting output is standard HTML.

Active Server Pages - ASP Hosting Features
ASP ActiveX Server Components

Active Server Pages allows organizations to extend the power of scripting on the server with ActiveX server components. These components can be created using Microsoft Visual Basic, Visual C++ Java, and other languages.

ASP Scripting Language

Active Server Pages provides native support for both Microsoft Java Script and VBScript. ActiveX scripting plug-ins are available for REXX, PERL, and Python.

Compatibility Features

ASP Browser Compatibility

Active Server Pages can work with any Web browser. The output of an ASP file is plain HTML, the TableItem of which can be customized for the capabilities of the client.

ASP Hosting Plans Supported at SeekDotNet.com

Fully Support ASP.NET Hosting, ASP.NET 2.0 Hosting, ASP.NET 3.0 Hosting, ASP.NET 3.5 Hosting
View all ASP.NET Hosting Plans and Windows Reseller Hosting Plans on SeekDotNet.com.
Why Choose ASP Hosting from Us
Focus on Windows Hosting

We only focus and concentrate on Windows Hosting, and ASP hosting is 100% compatible with IIS 6 Hosting and IIS 7 Hosting and not LINUX Web Server. Rather than distribute our staffs on different knowledge and skills, we focus all of them on Windows Hosting technology which makes us different from other hosting provider.

24/7 LIVE CHAT Support

In order to provide better customer support and service, we decided to offer FREE LIVE CHAT SUPPORT 24/7. We used to offer phone support but we decided to take it off due to ineffectiveness in delivering technical support.

Technology

We have included ASP.NET Framework support on all our hosting account. Unlike others where they separate between ASP and ASP.NET Hosting in different servers. We included everything for you. You can now mix your website with different languages regardless of ASP , ASP.NET, PHP or even CGI. The limit is only your creativity.
ASP Hosting Plan (Classic ASP)
Order ASP Hosting with Us
ASP.NET Software Installer
We Are Here to Help!
We are extremely proud of our support and are available to help you at anytime.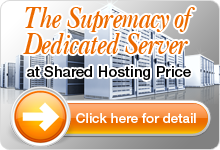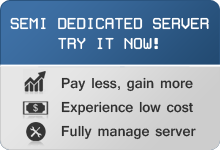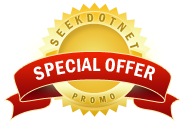 .NET Technology Blog
SeekDotNet.com as a leading web hosting provider is eager to give its ....


The .NET technology is now has a new comer in its array of content....


ASP Documentation Tool is a tool that is very helpful to create docu....


Ajax-enabled Hosting Server Controls One of the strength of the....


Development of the worldwide web continues to arise and it becomes....


For the past few years, ASP.NET has proved to be a very mature, stable....


Testimonial
SeekDotNet Really World Class ASP.NET Hosting Provider. Would recommend this to everyone. "Damian"
"I had a issue with my account and got such good support from seekdotnet staff.. It makes me happy to know you have such a quick response team(staff)in place. Regards, One very happy customer."Ultan Kelly"
Click here to see other testimonials