Customer Testimonials
Our customers aren't numbers to us, they are people with businesses, families, charities, government agencies, design and development services, and the creators of the future of the Internet. Some people run simple web sites and email, others do business with online shops, and quite a few people run Power businesses with others hosting their design and web development clients.
The following are the testimonials from our clients who have put their confidence and respect to our web hosting business:
July 2012
"I would like to thank all staff for their efforts they have made with me first hand from the beginning to inquire about seekdotnet hosting and end of running the website, thanks of the brothers in technical support in Live Chat, also thanks to the technical supporting too. where colleagues are solving the problem Professional and too quickly, and I Send this Testimonial and certificate is less than their fair share, but that's what I can give them. This hosting have a v.v.v. good tools and issues that can be strong help. Them all the thanks and appreciation from me. and i advise anyone dealing with this site Mohammad AbuBaker"
-
June 2012
"Hi Support, Thank you for the excellent web hosting platform you provide for our business websites. We now have two websites hosted by you. The other website is www.cits.net.au and it's performing really well. Keep up the good work. Regards, Stew Manager"
-
"We've newly subscribed a hosting plan from seekdotnet.com and received excellent support from their professional team members - Leonard, George and Jack. They have kindly fulfilled our requirement although we're not good at server configuration. Very impressive support to us. We do appreciate."
-
May 2012
"I just wanted to take a couple minutes to say that I am continually impressed with your support service. Via instant chat or support tickets, you help me solve my issues in an expeditious and courteous manner. I've recommended SeekDotNet to several fellow developers for their personnal work and I will continue to do so. Thanks again!"
-
April 2012
"Easy setup process - thank you."
-
"I work in a support role supporting several hundred sales persons, and there are times that I get pats on the back and praise from my customers, and then if there is one time they are unhappy with a solution I get thrown under the bus. I have spent most of my technical support career trying to prevent myself from throwing any other support person on the other end of the phone under a bus. Last week I was a customer from hell, and the support staff kept providing ultimate support and also apologizing when it was I that owed the apology. It is difficult to keep everyone happy all of the time, but this company's support staff has satisfied my expectations, and I am certain they will continue to. I will stay with this company, and I will recommend it to anyone interested in having a domain hosted. Thank you, Kevin Murphy"
-
March 2012
"Dear Support team, Thanks a lot, I am really happy with the help and services you are providing. Your continuous support is highly appreciated. Regards, Ashraf"
-
February 2012
"The support team helped me out with finding the errors with my mail. Responding quick on my questions."
-
January 2012
"Thank you for your quick response in addressing the issue with our mailserver (ticket # 177398). The turnaround time was much faster than I expected. -Charlie Huff"
- Charles Huff
December 2011
"I recently switched web hosting providers to Seek Dot Net because they offered the features of ASP.NET 4, 4.0 Framework and SQL Server 2008 that the prior web host provider did not have. To make this transisition, it only took one day to get the web functional once the administrative tasks of setting up a new account were completed. I have to tip my hat to the support staff at Seek Dot Not. They were prompt to answer my question and accurate with their responses that enabled the rapid completion of the project. You get a star for the day."
-
"This support is absolutely phenomenal. As soon as I applied with a problem, they found out the source of the problem and guided me through each step, until everything was fixed. Every question was treated in an immediate, patient and precise manner. I recommend this company to anyone building a site, as the service provides 24/7 live chat, and the staff is friendly, helpful and very professional."
-
November 2011
"Quick thankyou to desmond for sorting out my website issue quickly and to my complete satisfaction."
-
"Very good responsive team. You solve technical issues well. thanks ali"
-
"I am pleasaed with the support team and thier ability to help. Thank You!"
-
September 2011
"I really appreciate your continuous support, Thanks a lot, Best regards, Ashraf"
-
August 2011
"I highly appreciate the service provided by jennifer and jack to solve my problems regarding my website.Their quick & good advice helped me to upgrade my website from .net framework 2.0 to 4.0 within just 1 day"
-
"We had a problem with the SQL Server timeout issue, and now the problem is solved, We are happy that you all have responded us soon as possible.Thank you for the support and we hope that, in future also the support will be provided by you."
-
May 2011
"Having submitted a support ticket for my new web site I got a very quick positive response to my issue. Many thanks to Desmond."
-
"I am using their service for last 2-3 years. I must have to say that this is one of the best service provider in the world. Support team is really strong and capable enough to reply any question related to service within one hour. Thanks Ashu"
- ashutosh shukla
April 2011
"Hi Support Staff, You guys are great! You assisted in resolving the web hosting issues quickly and efficiently. Thank you for your help. Kind regards Stew Painter Manager CORPOREAL IT SOLUTIONS"
-
"I'm new to managing web sites although I have been involved with I.T. for more than 12 years. My focus has been on networking, server hardware, workstations, and application deployment. Naturally, since this is a little new to me, I have had several questions regarding setup, maintenance, services, etc. I am amazed at the prompt response to my helpdesk requests that have been submitted. Thank you so much for keeping me going instead of waiting for days on a response to an issue."
-
March 2011
"i haved same problem about configuration and setting in a few time they help me to resolve all Best service"
-
"your sales person Andreas was excellent helping me with my problem today. Kudos for her resolving my issue in timely manner.give her my best regards"
-
"I'M SO HAPPY FOR YOUR SERVICE, I APPRECIATE"
- MUSTAPHA CHAKOUR
February 2011
"You guys rock! I have tried several web host providers and have never come across one as competent, efficient and thorough as you. Your support team quickly responds to all of my needs and I think should be rated #1!"
-
November 2010
"For a web host that provides inexpensive hosting I did not expect this level of service. Every time I've submitted a ticket or have talked to chat support, the support person has been expedient, professional, and COMPETENT. In this day and age of cost-cutting structuring and deference, great support seems to be something of a lost art. Thank god for SeekDotNet. I will always heartily recommend this host to anybody."
-
September 2010
"This is regards to both my websites. I have experience excellent customer service. Good Job ! Best regards, Ruel Pangilinan"
-
"Thanks guys, it's an outstanding deal of support what you provided. I appreciate your concern and prompt answer."
-
August 2010
"Just wanted to say thanks for the almost immediate response to my ticket. That was exceptional! I lodged it thinking that it may or may not be responded to and if a response came, it'd be when the cows came home. Thank You! (You can quote me) Casper Yeow (Director, AREABA Pty Ltd)"
-
June 2010
"I have been doing this for a long time and over the years have used many hosting services and I have to say the service provided by the support staff here is 2nd to none. It never seems to take them longer than 1/2 an hour or so to get back to you and they are always polite and helpful. If you are after good hosting with excelent service this is the place to be."
-
May 2010
"I moved from a hosting I thought was great, but I found out seekdotnet is even better, specially their great technical support, they always replied in less than an hour, sometimes only minutes and their replies always useful, usually only takes one reply to get things solved, even sometimes questions are for dummies, they always kindly reply. Thanks a lot, I'd recommend them 100%"
-
"I've moved to SeekDotNet from a (very) basic hosting service in the UK. Using the tools provided I have, with some help from support, been able to set up a Sitefinity web site, complete with database, mail accounts, FTP access and everything else I need. I will say that all the info you need to do the job is on the server some place; that only negative comment I have is that this info can sometimes be a little hard to track down. Consequently, I've made a few calls on the email-based support desk. The guys on the support team (I've dealt with 2 different individuals) have been helpful and courteous. I have no problem with recommending SeekDotNet. -- Stuart Hemming"
-
"As a web developer, we deal with many service providers... and we've recently setup a few test sites on your service. While your pricing isn't the cheapest... you certainly offer a large number of services and components in your plans... so I'd say it's good value. Your control panel is one of the best we've used (DotNetPanel)... and hopefully your new version will continue to provide access to the same amount of controls (if not more). And Smartermail is a big advantage for us (so don't change that). But the most important thing, from a business point of view, is your support staff are the best. Response time has been great... and I've never heard the word "CAN'T". While I don't feel we've asked for anything unreasonable... your staff have consistently come through for us. You wouldn't believe the number of companies who just say they can't do something rather than taking the time to try. I'm going to recommend that we upgrade to a larger reseller account and move the majority of our sites to you. Providing you can keep your servers stable and continue to provide the service levels you have over the past few days... you've got a business partner for life. Great work guys! Thanks again. Jess Simons Managing Director Merlin Software Engineering Inc."
-
April 2010
"Seekdotnet has been very impressive in terms of support. they respond with real advice very quickly. This is the best support i've experienced so far with any of my hosting companies."
-
February 2010
"I am impress with SeekDotNet support team's service. Prior to SeekDotNet, I was using WebHost4Life for about 2 years to host two of my DNN site, www.embeddedpc.net and www.embedded101.com. Initially, WebHost4Life service was not bad. Their service started to deteriorate during the past 6~8 months. I used DotNetNuke since version 4.4.0, upgraded to 4.8, 4.9, 4.9.4 and subsequently to 5.2.2 (the latest release as of Feb-2010). Using DNN and WebHost4Life for 2+ years, I managed to handle my own problem without troubling their tech-support team. Overall, I thought of WebHost4Life as a relatively good company until they migrate their server to a new one, at a new location, where my site files needed to be moved from their old server to the new one. My problem started with WebHost4Life when my site was moved to the new server, and failed to work. The transition was scheduled on Feb. 4th, 2010 at 1:00AM. After chatting with WebHost4Life tech-support for a whole day without getting the problem resolve, a service ticket was raised at about 3:00 AM on Feb. 5th, 2010. After the service ticket was raised, there were countless chat sessions and 15+ updates to the service ticket... the problem remain unsolve. On Feb. 5th, 2010, I decided to give up the files from the old server and install fresh copy of DNN. From WebHost4Life's control panel, I made multiple attempts to install DotNetNuke and failed (Since it's a automated installation script, tt should have worked). I contacted their tech-support via chat session and updated the service ticket to indicate that I am willing to lose the old files and needed help to get a fresh copy of DotNetNuke install. Well.... I was not able to get the help I needed. I have been in constant contact with WebHost4Life throughout the day and night from Feb. 4th to about 1:00AM on Feb. 7th, 2010, and gave up. I started to move my site to SeekDotNet at about 2:00AM on Feb. 7th, 2010 (This is Sunday... or just pass mid-night on Saturday). To my amazement, I was able to get in touch with a helpful support. I am new to SeekDotNet's server and never used their control panel prior to this. SeekDotNet support team provided the information and helped me to install DotNetNuke and get my site up and running within a few hours. Under normal course of business, any company is expected to provide reasonable support within a reasonable time frame to a paying customer. I am very impressed with SeekDotNet support team's service/support attitude and their quick and accurate response, even during middle of the night on a weekend. WebHost4Life may have been an ok company and will probably improve their customer support. However, they failed in my case and did not provide reasonable support within a reasonable time-frame. Samuel Phung Windows Embeded MVP"
-
January 2010
"I moved from another hosting company to SeekDotNet specifically to support the Dot Net MVC platform. My previous host was still running Server 2003, no MVC, no Reporting Services and worse - no intention of moving from their current position. We looked at a number of hosts but couldn't beat SeekDotNet for value for money and such a prolific selection of software and add ons all hosted on current infrastructure technologies (your choice). Our target market is small/ medium business web site development using ASP Dot Net. Over the six months of hosting with SeekDotNet have seen good reliable performance - our customers are happy, we are happy. In fact we are so content we don't bother looking further - what else could we wish for. e-Jimmi.com"
- Jaimie Sims
December 2009
"** Note - the website I provided is a front. I have about 8 websites I host in my account, so I picked my personal one. Thanks ** I just wanted to say that SeekDotNet has the best service/support that I have ever seen. Things break. That's a part of life. But I've never gone more than a couple hours (usually less than that) before they've gotten me back up and running. Also, I haven't had any down time since I've started using them. I'd recommend them to anyone! - Jack from Colorado"
-
November 2009
"Andy has help me solved my problems and responded to me extremely quickly. I am very impressed with his service."
-
August 2009
"I love working with SeekDotNet.com, I'm building a new prototype of a site, Italy 4 Newbies dotcom and I go out to see what CMS I might glom onto (for cheap) because SiteCore which I've used in the past is too expensive. I happen to google and find about Umbraco, so I bounce to SeekDotNet Config Mgr and find ... They Have it Already to go as an Install option. The automatic setup hiccups (probably due to user error on my part) so I put in a trouble ticket and they have it up in less than a day for me. Love SeekDotNet !!!"
- Martin Mazurik
July 2009
"The support team really got me out of a jam this week by setting up an alternative port so we can email or users from our site. The service was available to us during a holiday weekend. For this I am very grateful. I have noticed a trend of improved performance and great service by your organization. Keep up the good work. Andrew Sabo Open Ocean Partners, Inc. Las Vegas, NV Honolulu, HI"
- Andrew Sabo
June 2009
"These guys provide good support. We appreciate. Regards Niloy"
- Niloy Naha
May 2009
"I had a issue with my account and got such good support from seekdotnet staff..It makes me happy to know you have such a quick response team(staff)in place. Regards, One very happy customer."
- Ultan Kelly
"Many thanks for solving my queries about how to set up the service for hosting a domain name that I had already registered. It seems to be working now. Thanks."
- Steven Harris
March 2009
"I had a website up a few years ago with seekdotnet and had to stop it. I came back to the company, because after seeing all the others, I knew that seekdotnet is the best. Many of the companies offer similar service, but the technical suppport offered through seekdotnet is simply outstanding Thankyou - a loyal customer"
- Simon Robertson
January 2009
"I here by testify that this company is the best at: Technical Staff: Very competent and knowledgeable. Top notch support team."
- Michael Greenberg
"Thank you for resolving the problem with my domain name. Please let me know next time in addvance before turning off. But again thank you and overall I truely like what you do for me and support. My web site and domain work to my expectations. Thank you Tim Feyereisen CEO"
- Maricio Garcia
"Happy new year to all support team in Seekdotnet. Emm. It has been 3 years you guys host my site and give good and fast service whenever I needed. Thanks for everything and I hope we can have longer and better relationship in future."
- James Cooke
December 2008
"Thank you for the updated SmarterMail Enterprise 5.5 This is a great user interface. Merry Christmas. Nick"
- Nick Southon
"Been with SeekDotNet for almost 4 years...they have never been disappointing me . Everytime I create a support ticket, I get replied instantly and they also give free 24/7 live chat support. I pay a penny but get a good support and good system for managing my websites. My websites loading very fast too and I get free SQL Server on my hosting plan. I have some other sites [with other hosts] mainly to play with. But, I leave anything and everything important on SeekDotNet.com."
- John Metza
September 2008
"Just wanted to express my appreciation for the wonderful product and service you guys have. I needed to set up DotNetNuke for a client and I needed to be able to easily adjust the IIS settings and also backup and restore the database. This is vital if you need to perform an upgrade safely. Not only is your Control Panel first rate (it does everything), and your SQL tools first rate (allows backup, restore and maintenance), but you have a good technical support that gives me any answers that I may need. For complex configurations it's nice to have a dependable host that knows what it is doing.""
- siewlee lee
June 2008
"I have to give some kudos to SeekDotNet team. Since transferring my site to SeekDotnet, I've experienced improvements and help me save my time: Ease of setup Control panel useability Easier site migration Good tech support"
- Andre Scholte
February 2008
""It works and things are coming along now" You guys are the best hoster. Will recommend you to all my friends."
- shadi jundi
November 2007
"Emmm. What to say. You charge me $4/ month hosting and still give me plenty of features and reliable hosting. Whenever I need, you are there. Hope that you guys can maintain the price and of course the service. Because I dont want to pay more money. :)"
- Jose Vasquez
September 2007
"Your company is one of the only companies that gets it right every time. Your service works perfectly, you have added features when I requested them in the past, your support team answers fast, etc. I think a lot of companies could learn from your level of service."
- PAUL K TRAN
May 2006
"Once again SeekDotNet customer service, from technician to billing accountant is the best I've ever dealt with. You never charge me hidden fees. I can always trust and give my credit card for you. I greatly appreciate your assistance. Have a great day"
- Paul Elliott
"I would personally not even consider looking anywhere else than SeekDotNet for my Windows Hosting. As with any other Windows provider, you sometimes experience problems and I take that for granted. It's the reaction to these problems that impresses me. Everyone I have work with has demonstrated the highest of work ethic and sincere concern for me as a customer even though I'm only sign up with their cheapest $4 a month or so in revenue. The feature updates are so fast and frequent I can't even keep up with them. Really worth my money and dont burn my wallet as what they promised."
- Cory Nott
February 2005
"Astounding customer service. I was with them for almost two and half years and needed help from their support at least 10-15 times a month. They always reply to my queries promptly and I can chat with them 24/7. You know sometime I need immediate response and I can have it with SeekDotnet. With my previous hoster, sometime I have to wait more than 24 hours."
- Tony Lindsay
August 2003
""I signed up with SeekDotNet when my previous provider (1and1) was not able to address the growth I was experiencing with my MS-SQL Database. 1and1 told me that they had no solution for my problem. Your tech support people answered my questions, quickly and professionally, and even gave me the answers I wanted :) I am not a geek or computer programmer, but your people can talk "human language" to me and it makes me feels very good working with you. You know lots of company out there employing very high tech people but they don't know how to talk humanly and just talking IT rubbish. You guys are different. I love you guys. Michael, you rocks !!."
- Salim Manzur
May 2003
"I used it for my personal domain, for couple of clients and now for my new startup. All is shared hosted. I have opened couple of tickets over time, and was generally satisfied. I love you all. Keep up good work"
- Christopher Griffith
October 2002
"Everything is going perfect so far, I just have a bunch of setup and testing to do. I really like your hosting plan and control panel. Your support is excellend and people are friendly, I'm glad I found you."
- Graham Allen
We Are Here to Help!
We are extremely proud of our support and are available to help you at anytime.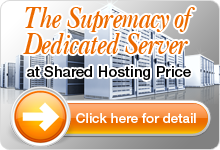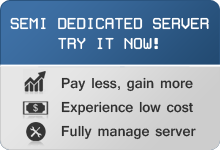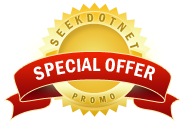 Press Release
Normal 0 false false false EN-US X-NONE X-NONE ....


The Zen cart is the latest attraction in the world of technology a....


SeekDotNet.com Offering Web Hosting Discount on Valentine's Day S....


SeekDotNet.com offers Shared and Reseller hosting subscr....


SeekDotNet.com as a leading web hosting provider is eager to give its ....


SeekDotNet, a Delaware-based provider of Windows hosting, ASP.NET host....


Testimonial
SeekDotNet Really World Class ASP.NET Hosting Provider. Would recommend this to everyone. "Damian"
"I had a issue with my account and got such good support from seekdotnet staff.. It makes me happy to know you have such a quick response team(staff)in place. Regards, One very happy customer."Ultan Kelly"
Click here to see other testimonials