Kentico Web Hosting
Professional Kentico Hosting Solution Provider, Cheap Kentico Hosting Provider, Choose From Build In Theme or Design Your Own Theme, Allow You To Use Your Own Custom Control or Add Some of the Many Built Into the System, Enables You to See Which Websites Link to You, and Supports Syndication Feeds in Any Possible Location
Kentico Web Hosting
Kentico Web Hosting Requirements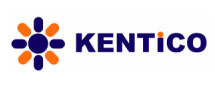 To use Kentico Web Hosting, you have to ensure that your hosting plan supports and does have one new MS SQL 2005 database, MS SQL 2008 database or MS SQL 2012 database available for the installation. Without the accessibility of the MSSQL database, the free installation will not work and hence, your Sitefinity web hosting cannot be installed. It also requires Windows 2003 hosting with IIS 6 hosting compatible, Windows 2008 hosting with IIS 7.0 hosting
What is Kentico?
Kentico is a website development platform that allow users for creation and management of professional websites, community portals, and intranets.
What are the Advantages of SiteFinity?
Kentico offers a rich set of built-in features, a unique Web 2.0 interface, and powerful development capabilities.
Why Choose Kentico Web Hosting?
Kentico built with the award-winning Telerik UI controls. Other features includes forums, poll systems and content sharing.
Why Kentico Web Hosting with Us?
Our hosting plan support automated Kentico installation.
Every website is hosted using Isolated Application Pool in order to meet maximum security standard and reliability
24/7/365 Technical and Email support from our Kentico Expert
Managed Backup / Recovery of customer data - Our company backs up all data daily and is available for recovery at anytime at your request
Fast and secure MSSQL and Web servers give you maximum reliability and performance
Fast and dedicated customer service second to none in the windows reseller hosting industry
We have wide-ranging experience with Kentico hosting and troubleshooting
SeekDotNet.com ASP.Net hosting is compatible with the Kentico hosting management and collaboration application
What are the features of Kentico Web Hosting?
Features For Developers
Extensible architecture, fully-exposed API.
Integration of ASP.NET controls and custom modules.
Completely customizable through Visual Studio .NET.
Support for multiple Databases.
Featuring the award-winning suite of UI controls for ASP.NET.
Features For Users
Good Content Editing Environment
Integration Search Engine Optimization Features.
Integrated Modules such as Blogs, Polls.
Kentico Web Hosting Plan
Personal Windows Hosting
Price from $3.98
Suitable for personal website
Free Software Installation
Free DotNetPanel Control Panel
Server specification:
Max.

300

shared clients on the server
24/7 Support
Business Windows Hosting
Price from

$7.98

$6.38*
Suitable for company website
Hosted on robust and stable server
Server specification:
Max.

120

shared clients on the server
Superior Performance
24/7 Support
Scroll