Windows Server 2012 Hosting
SeekDotNet's Windows Server 2012 Hosting offers IT solutions for businesses and enterprises to cut down operation cost and bring a state-of-the-art of business value. It is the most inexpensive and easy-to-use server solution for small businesses to date. Also, it can be used as the primary server in a multi-server environment for small businesses.
Smoothly run the ASP and ASP.NET frameworks, Windows Server 2012 hosting plans also delivers Node.js JavaScript framework and the open-source PHP web programming language. With portal and API provided in the package, businesses will be able to manage websites and virtual servers in a more desirable way. It also includes the ability to provision services, keep track of billing, and add customized artwork, provision services and additional services.
You can also choose theWindows 2008 Hosting with IIS 7 Hosting
Windows Server 2012 Features:
Windows Server 2012 Hosting Features
Dynamic Access Control

It's a set of functions and features collaborating to increase the file system security. It works perfectly to connect encryption, auditing, policy enforcement and classification in order to shield data from unauthorized access and tampering.

Virtual Desktop Infrastructure

GPU and video cards in servers are not required to take advantage of RemoteFX.

Networking

DirectAccess in Windows Server 2012 runs with IPv4 that removed the need of conversion tunnels. New Express Remote Access Wizard is included which eliminate the complexity of setting up DirectAccess. In just few clicks, an administrator can run through a wizard and have a working DirectAccess setup immediately.

Why Choose Our Windows 2012 Server Hosting?

We support automated Windows 2012 Server installation.
Every website is hosted using Isolated Application Pool in order to meet maximum security standard and reliability
24/7/365 Technical and Email support from our Windows 2012 Server experts
Managed Backup / Recovery of customer data - Our company backs up all data daily and is available for recovery at anytime at your request
Fast and secure MYSQL and Web servers for maximum reliability and performance
Fast and dedicated customer service second to none in the reseller hosting industry
We have wide-range experiences with Windows 2012 server, CS deployments and troubleshooting
Compatible with the Windows 2012 server management and collaboration application

Windows 2012 Hosting Plans


Order Windows 2012 Hosting with Us
ASP.NET Software Installer
We Are Here to Help!
We are extremely proud of our support and are available to help you at anytime.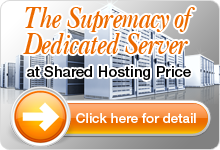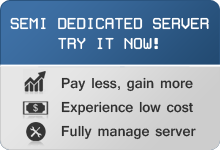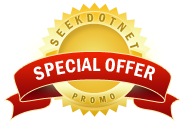 Windows 2008 Hosting
Are you confused deciding which hosting platform to choose for you....


There are many things to consider when choosing a web hosting plan. Th....


There are many web hosting company offer Windows hosting products and ....


Nowadays, some web hosting company are started to integrate the all br....


Web hosting is turning as a profitable business on internet, if you ob....


Did you notice that many people are still using ASP? This is somewhat ....


Testimonial
SeekDotNet Really World Class ASP.NET Hosting Provider. Would recommend this to everyone. "Damian"
"I had a issue with my account and got such good support from seekdotnet staff.. It makes me happy to know you have such a quick response team(staff)in place. Regards, One very happy customer."Ultan Kelly"
Click here to see other testimonials