Semi Dedicated Server Plan at SeekDotNet.com
All of our Semi Dedicated Server plans support MS SQL Server database and MySQL Database. This allow you to host your ASP Classic, ASP.NET and PHP application as on our shared hosting package. It also come with email services.
With our managed Semi Dedicated Server plans, you will experience the best performance as host your application on a dedicated server. Our Semi Dedicated Server account hosted under a high specfication and powerful server. And only 10 Accounts hosted per server.
Semi-Dedicated Server Hosting from SeekDotNet can be considered as a nearly resembler of dedicated server without having to pay a lot of money. It is more affordable, but rich of resources. With a maximum of 10 accounts on each semi-dedicated server and up to 1,000 GB bandwidth, you will get greater security, faster performance, and high-quality resources.
Hosting your website on SeekDotNet's semi-dedicated server plan allows you to have more freedom and resources to do what you need to do without having to make the step up to a dedicated server. As well as providing high speeds and reliability.
In starts with a basic root server onto which you then add additional products and services. In other words, you only pay for what you need.
We allow root access with our VPS hosting and allow you to install 3rd party software. We are also able to offer Managed Services and additional software incorporated into the monthly fee.
There are some key points that distinguish Virtual Private Server (VPS) hosting from Semi-Dedicated Server hosting. Let see the differences:
Virtual Private Server (VPS) Hosting
A virtualized server that usually includes Root Access. If you host your website with VPS hosting, you will get complete control over the server and not being interfered by another websites. This will require some IT knowledge since you need to set up, maintain, secure and optimize your server. VPS hosting is a great choice if you need full control over your server.
Semi-Dedicated Server Hosting Basically, a semi-dedicated server is similar to shared hosting but with fewer clients per server. This means you have to share resources with other websites in the same server. Our semi-dedicated server plans provide you a control panel and you don't need advance technical knowledge since support is provided.
A semi-dedicated server is better because you get a better and bigger share with it. On the other hand, you can get many virtual servers and work with them. The choice between the two depends completely on your needs.
Below is the list of our Semi Dedicated Server hosting advantages and features.
Better Performance

With only a few accounts sharing resources on the server, you will experience performance better than that of a shared server.

Affordable

Best for those who are looking for features similar to a dedicated server but cannot go for a fully-dedicated server yet.

Great Deal of Resources

You have more bandwidth and more disk space at your disposal, letting you install and run more applications.

Fully-Managed

You don't have to worry about the management of a semi-dedicated server as we take care of the hassle tasks.

Latest MySQL and SQL Server 2012 Database

Free MySQL Database and SQL Server 2012 Database for Business Hosting Plan. SQL Server 2012 is the latest SQL Server from Microsoft and has a lot of security and features improvements and performance compare to SQL Server 2008. Clients will have the alternative to choose to host their website on MS SQL 2012 database or MS SQL 2008 Database for certain hosting plan, MS SQL 2012 is included for free. You don't have to purchase any add-ons or spend more money just to have the SQL 2012

Unlimited Email Accounts

Frustrated with the limitations of number of email accounts that allowed being create with your hosting plans? At SeekDotNet.com, every domains what you hosted with us are allow to create unlimited amount of email accounts that alias with your domain name. You can create users@yourdomainname.com as much as you like. Moreover, you can access your email account anywhere you like. For more flexibility and features, our Email Server is powered with the latest SmarterMail Mail Server. New users will be able to learn to use SmarterMail fast and easy.

ASP, ASP.NET, PHP, Silverlight , ASP.NET 4.5 Supported

Expecting to run multiple applications on 1 hosting plans? For every hosting plan at SeekDotNet.com, you are able to setup and run applications such as DotNetNuke (ASP.NET Applications), Joomla(PHP Applications), or even develop your own Silverlight enabled website. SeekDotNet.com supports many kinds of applications under one roof. You can mix and customize the programming language in one website such as ASP, ASP.NET or PHP in the same servers because of the solid server platform at SeekDotNet.com.
We Are Here to Help!
We are extremely proud of our support and are available to help you at anytime.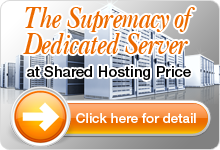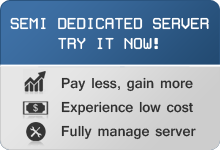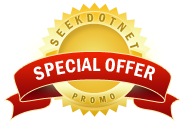 Press Release
Normal 0 false false false EN-US X-NONE X-NONE ....


The Zen cart is the latest attraction in the world of technology a....


SeekDotNet.com Offering Web Hosting Discount on Valentine's Day S....


SeekDotNet.com offers Shared and Reseller hosting subscr....


SeekDotNet.com as a leading web hosting provider is eager to give its ....


SeekDotNet, a Delaware-based provider of Windows hosting, ASP.NET host....


Testimonial
SeekDotNet Really World Class ASP.NET Hosting Provider. Would recommend this to everyone. "Damian"
"I had a issue with my account and got such good support from seekdotnet staff.. It makes me happy to know you have such a quick response team(staff)in place. Regards, One very happy customer."Ultan Kelly"
Click here to see other testimonials