MojoPortal Web Hosting
MojoPortal Web Hosting FAQ
What is mojoPortal?

mojoPortal is an Object-Oriented web site content management framework written in C# that runs under ASP.NET on Windows. mojoPortal can act as a Starter Kit for Advanced ASP.NET Web Sites and Portals.

Why Choose mojoPortal?

When you need to build a web application you usually have some business functionality in mind. If you build on top of mojoPortal you already have navigation, security, search, personalization features, localization features, and skinning done for you so you can get right to work on your business functionality and not have to implement those things yourself.
Why Opt for mojoPortal Web Hosting With Us?
We are top MojoPortal Web Hosting Provider with MojoPortal Experts on staff supporting thousands of hosted MojoPortal websites 24/7/365.
We can handle all technical aspects of your mojoPortal web hosting needs for you
Support for any problems with your site is just a phone call or email away and a real person will respond promptly. If your web site will be important to your business and you don't have the IT resources to manage the technical issues yourself, outsource it to SeekDotNet.com.
Dedicated Virtual Private Server (VPS) with Windows 2003 Server hosting and MS SQL database or MySql.
Standard setup includes server configuration, site installation, email configuration, and Google analytics setup for traffic reporting.
Fast and dedicated customer service second to none in the ASP.NET reseller hosting industry
Automated daily backups of site and database
We can easily host multiple sites on One Installation using mojoPortal for you
MojoPortal Web Hosting Requirements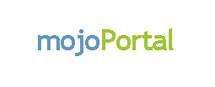 You have to ensure that your hosting plan supports and does have one new MS SQL 2005 database, MS SQL 2008 database or MS SQL 2012 database available for the installation. Without the accessibility of the MSSQL database, the free installation will not work and hence, your mojoPortal cannot be installed. It also requires Windows Server 2003 hosting with IIS 6 hosting compatible, Windows Server 2008 hosting with IIS 7.0 hosting compatible in ASP.NET web hosting plans.
Other features of mojoPortal Web Hosting
Configurable Whether Registration requires e-mail confirmation
Configure use of SSL for the whole Site or per Page
Send Password Feature (when not using encryption)
Site Search with Role based filtering
Error logging and optional debug logging
Support for LDAP Authentication using Active Directory or Open LDAP
Support for Windows NTLM authentication
Personalization with WebParts
Table-less CSS layouts
Contact Form
File Manager

Runs under Windows/IIS or mono/Apache with most GNU/Linux distributions or Mac OS X
Works with MS SQL Server, MySQL, or PostgreSQL databases
Host multiple sites on 1 installation and db with host names
XHTML Compliant Content Management with support for work flow and approval/publishing process
Blogs
Forums
Image Gallery
RSS Feed Aggregator
Event Calendar

 
MojoPortal Web Hosting Plan
Order MojoPortal Hosting with Us
Other ASP.NET Content Management System Portals
ASP.NET Software Installer
We Are Here to Help!
We are extremely proud of our support and are available to help you at anytime.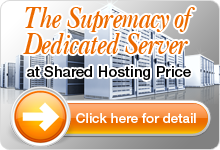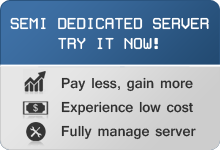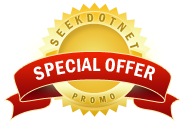 MojoPortal Hosting
Early on the beginning, mojoPortal was intended for building a bus....


mojoPortal emerge as best winner for "Best Other Open Source Conte....


Testimonial
SeekDotNet Really World Class ASP.NET Hosting Provider. Would recommend this to everyone. "Damian"
"I had a issue with my account and got such good support from seekdotnet staff.. It makes me happy to know you have such a quick response team(staff)in place. Regards, One very happy customer."Ultan Kelly"
Click here to see other testimonials