Kentico Web Hosting
Why should I use Kentico?
Develop and manage web sites with easy-to-use WYSIWYG interface
Increase productivity
Get more web sites done without complex coding
Why Kentico are best for web developers?
Open and extensible system
Rapid development with minimum coding
Detailed documentation
Add custom C# and VB.NET code
What are the Advantages Of Kentico
Kentico CMS comes with native web farm support. It provides the following features:
It synchronizes the changes made to the site settings on one of the servers to all the other servers.
It synchronizes the files uploaded to the site to all other servers. This is used only if you store the uploaded files on the disk or on both disk and in the database.
Kentico Web Hosting Requirements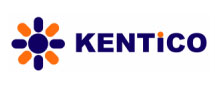 When you opt for Kentico Web Hosting, you have to ensure that your hosting plan supports and does have one new MS SQL 2005 database, MS SQL 2008 database or MS SQL 2012 database available for the installation. Without the accessibility of the MSSQL database, the free installation will not work and hence, your Kentico cannot be installed. It also requires Windows 2003 hosting with IIS 6 hosting compatible, Windows 2008 hosting with IIS 7.0 hosting
Why Choose Kentico Web Hosting from Us?
24/7/365 Technical and Email support from our Kentico Expert
Managed Backup / Recovery of customer data - Our company backs up all data daily and is available for recovery at anytime at your request
Fast and secure SQL 2005 and web servers give you maximum reliability and performance
Fast and dedicated customer service second to none in the ASP.NET reseller hosting industry
We have wide-ranging experience with Kentico hosting, CS deployments and troubleshooting
SeekDotNet.com windows hosting is compatible with the Kentico web hosting management and collaboration application
Kentico Web Hosting Plan
Other Features of Kentico Web Hosting
Full-featured content management system
Workflow, preview and versioning
Membership and personalization
Newsletters Image gallery

Easy installation and deployment
Shared Windows hosting compatible
SEO support and friendly URLs
Supports CSS layouts, XHTML and W3C WAI

 
Kentico Web Hosting Screenshot
Order Kentico Web Hosting from Us
Other ASP.NET Content Management System Portals
ASP.NET Software Installer
We Are Here to Help!
We are extremely proud of our support and are available to help you at anytime.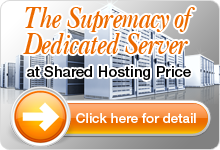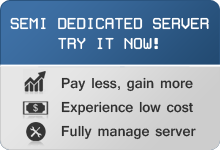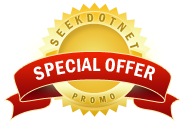 ASP.Net Portal
One of the useful and neat features in ASP.NET 2.0 applications is....


This is the third in a series of tutorials about developing ASP.NET we....


What is ASP.NET? ASP.NET means Active Server Pages. NET and was de....


Are you confused deciding which hosting platform to choose for you....


Ajax-enabled Hosting Server Controls One of the strength of the....


Development of the worldwide web continues to arise and it becomes....


Testimonial
SeekDotNet Really World Class ASP.NET Hosting Provider. Would recommend this to everyone. "Damian"
"I had a issue with my account and got such good support from seekdotnet staff.. It makes me happy to know you have such a quick response team(staff)in place. Regards, One very happy customer."Ultan Kelly"
Click here to see other testimonials