FrontPage 2003 Hosting

Experience the effortless way of creating dynamic and interactive sites with MS Front Page 2003. The MS Front Page 2003 offers coding tools that will help web developer to build clean and efficient code by using monitoring tool called Expression Web.
FrontPage 2003 includes features, utility and flexibility which work great on building great websites. With data, authoring, design and publishing tools required to build impressive dynamic website.
Seekdotnet and FrontPage 2003 Hosting
What type of servers does FrontPage 2003 Hosting support?
Web sites created with FrontPage 2003 can be published to any server including Microsoft Windows 2000, Microsoft Windows NT and UNIX even if it doesn't support Microsoft FrontPage Server Extensions. FrontPage 2003 Hosting also provides support for publishing to both File Transfer Protocol (FTP) or Web Distributed Authoring and Versioning (WebDAV) servers. The optimal combination is to use FrontPage 2003 in combination with Microsoft Windows SharePoint Services on Microsoft Windows Server 2003 Hosting. This enables you to access the entire set of new functionality in FrontPage 2003, along with improvements to the way you did things in Microsoft FrontPage version 2002 and FrontPage 98.
 FrontPage 2003 Hosting Compatibility Features
FrontPage 2003 hosting at SeekDotNet.com are compatible with Windows 2003 hosting with IIS 6 Hosting and Windows 2008 hosting with IIS 7 Hosting. It also compatible with SharePoint 3 Hosting
Frontpage 2003 Hosting FAQ
What FrontPage data-driven websites are?
Enabled by Windows SharePoint Services, FrontPage 2003 hosting easily allows you to modify and present live data from sources such as Windows SharePoint Services data, XML, Web services or OLE Database (OLEDB) data sources to create sophisticated data-driven Web sites that both lower your maintenance costs and allow users to post to the Web using just a browser.
Can I use FrontPage 2003 to work on files created in previous versions of FrontPage?
Yes. You can use FrontPage 2003 to open, modify, and enhance webpages created in previous versions of FrontPage.
FrontPage 2003 Hosting Features
Coding

The design tools are useful to produce better code or enhance your coding skills. You can use the professional coding tools to write code effectively and efficiently, also with better accuracy.

Website Extension

Extensible Markup Language (XML) data-driven Web sites using the first commercially available, completely WYSIWYG ("what you see is what you get") Extensible Style sheet Language Transformations (XSLT) editor. The enhanced publishing features and options help you get your Web pages online more quickly.

Design

The design tools allows you to create website with better layout and graphics which tools are available.
Order FrontPage 2003 Hosting with Us
ASP.NET Software Installer
We Are Here to Help!
We are extremely proud of our support and are available to help you at anytime.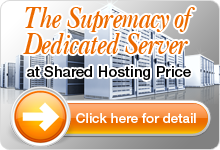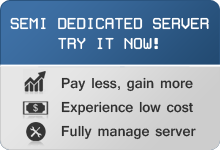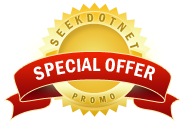 .NET Technology Blog
SeekDotNet.com as a leading web hosting provider is eager to give its ....


The .NET technology is now has a new comer in its array of content....


ASP Documentation Tool is a tool that is very helpful to create docu....


Ajax-enabled Hosting Server Controls One of the strength of the....


Development of the worldwide web continues to arise and it becomes....


For the past few years, ASP.NET has proved to be a very mature, stable....


Testimonial
SeekDotNet Really World Class ASP.NET Hosting Provider. Would recommend this to everyone. "Damian"
"I had a issue with my account and got such good support from seekdotnet staff.. It makes me happy to know you have such a quick response team(staff)in place. Regards, One very happy customer."Ultan Kelly"
Click here to see other testimonials